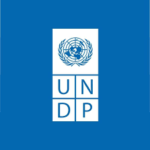 Background
The United Nations Development Program (UNDP) is the UN's Global Development Network, advocating for change and connecting countries to knowledge, experience and resources to help people build a better life. We are on the ground in over 170 countries, employing participatory approaches to developing local solutions to national and global development challenges.? 
Addressing gender equality and women's empowerment is a key aspect of UNDP's approach to achieving its core vision. Gender equality and women's empowerment are seen as goals in their own right and are also central to the achievement of UNDP's development mandate. UNDP is guided in its work by its Gender Equality Strategy which details how UNDP works towards gender equality in each of the goals and key results set out in the UNDP Strategic Plan.  
The Gender Team of the Bureau for Policy and Programme Support (BPPS) is the institutional anchor of UNDP's work on gender equality and women's empowerment. The Gender Team provides policy advice and technical support to all of UNDP's Bureaus and leadership on how to mainstream gender across all areas of their work. The Gender Team works to implement gender equality as a core objective of UNDP through a two-pronged approach (i) mainstreaming gender in all core practices; and, (ii) dedicated interventions that empower women and promote gender equality.? 
The Gender Equality Seal for UNDP Country Offices promotes an organizational culture of equality and incentivizes UNDP country offices to meet standards by integrating gender into all aspects of development work. It is UNDP's flagship initiative to build capacities and support transformational gender equality results. The Seal serves as a learning platform to help Country Offices to establish baselines, fine-tune strategies, address gender gaps, document innovations and showcase the impacts of interventions for gender equality. Unlike the usual "gender audit" or "gender evaluation", the Seal process creates an inclusive and open space for free thinking and stimulates out-of-the-box thinking. 
The Gender Seal Team seeks to hire one intern. The selected candidate will support the Gender Equality Seal programme and other research and reporting projects related to?gender mainstreaming and capacity building as needed.
Duties and Responsibilities
Under the overall supervision of the Gender Seal Programme Coordinator,?the intern will perform the following duties: 
Support the implementation of the Gender Equality Seal programme-– a corporate certification process for Country Offices to advance?gender equality and women's empowerment– including assisting with tracking progress, review of results?from the online assessment tool of the Gender Equality Seal; dissemination of results; systematization of good practices, innovations, and other data from the UNDP Gender Equality Seal Programme, etc.; 
Assist in monitoring and assessing progress on the Gender Equality Seal learning needs and opportunities for capacity development 
Assist in the preparation of training materials as a part of the Gender Seal learning plan; 
Assist with organizing and promoting learning and knowledge events; 
Assist with research and writing on UNDP knowledge networks.  
Competencies
Knowledge of gender equality and women's rights in the context of development; 
Excellent written and verbal communication skills; 
Strong organizational and research skills; 
Excellent interpersonal skills; 
Facilitation skills in gender capacity building events is an asset; 
Strong PowerPoint and design skills is an asset; 
Knowledge of the UN system is an asset; 
Knowledge of evaluation processes is an asset; 
Knowledge of statistics is an asset.  
Required Skills and Experience
Education: 
Enrolled or recently finished a Masters programme in the areas of international development, gender studies, public administration, or related field in a graduate school (second university degree or higher) at the time of application and during the internship (if a candidate is graduating before the internship period begins, they are no longer eligible);?or 
If pursuing their studies in a country where higher education is not divided into undergraduate and graduate stages, must have completed at least four years of full-time studies at a university or equivalent institution toward the completion of a degree. (If your situation, please make it clear); 
Please note: Non-masters level candidates will not be considered. 
A Certification must be obtained from school to regarding status of enrollment or graduation.  
Experience: 
Academic knowledge and practical experience of gender mainstreaming processes; 
Experience working collaboratively in a team structure in a multicultural environment is desirable; 
Experience conducting research, writing and editing reports, creating presentations, and basic statistics knowledge; 
Experience in developing countries/development project management?especially on gender issues is desirable. 
Language:
Fluency in English; 
Working knowledge of French and/or Spanish is a strong advantage. 
Working arrangements 
As of 1 January 2020, Interns may be given a stipend according to UNDP Internship Policy, if it is not financially supported by any institution or programme, such as a university, government foundation or scholarship programme. A stipend (up to the maximum amount of US$1,000) intended to help cover basic daily expenses related to the internship, such as meals and transportation at the duty station. The stipend will be paid on a monthly basis and part-time internship arrangements are prorated accordingly.
Interns are responsible for securing adequate medical insurance for the duration of the internship. UNDP accepts no responsibility for costs arising from accidents and/or illness or death incurred during the internship. Interns must provide proof of enrollment in health insurance plan.
Interns are expected to work full time, but flexibility is allowed for education programmes.
The intern is responsible for obtaining necessary visas and arranging travel to and from the duty station where the internship will be performed.
Interns are not eligible to apply for, or be appointed to, any post in UNDP during the period of the internship.
Interns are not staff members and may not represent UNDP in any official capacity.
The purpose of the internship is not to lead to further employment with UNDP, but to complement an intern's studies. Therefore, there should be no expectation of employment at the end of an internship.
The intern will be evaluated at the end of the contract.
In case an applicant is successfully selected, s/he will be requested to provide electronic versions of:

Copy of the applicant's most recent resume or curriculum vitae;
Letter from his/her university confirming current enrollment and graduation date;
Letter of recommendation from a professor;
Copy of his/her school transcript;
Copy of passport;
Completed UNDP internship application form (to be provided upon selection);
Signed UNDP Internship Agreement (to be provided upon selection);
Medical Certificate of Good Health (to be provided upon selection);
Proof of medical insurance (to be provided upon selection). 
Kindly note the above documentation is required within one week after selection. 
Conditions: 
Interns are not financially remunerated by UNDP. The costs associated must be borne by the nominating institution, related institution or government, which may provide the required financial assistance to its students; or by the student, who will have to obtain financing for subsistence and make his or her own arrangements for travel, accommodation, visa, etc. 
Insurance 
UNDP accepts no responsibility for the medical and life insurance of the intern or costs arising from accidents and illness incurred during an internship.? As interns are not covered under any insurance, including MAIP, and they should not travel to hazardous locations in the course of their internship with UNDP. Applicants for internship must show proof of valid medical and life/accident insurance for the duty station for which they will work. It must include adequate coverage in the event of an injury or illness during the internship which requires transportation to the Home Country or Country of Residence for further treatment; or results in death and requires preparation and return of the remains to the Home Country, or Country of Residence. 
Subsequent Employment 
The purpose of the Internship Programme in UNDP is not to lead to further employment with UNDP but to complement the intern's studies. Therefore, there should be no expectation of employment at the end of an internship. Should an offer of employment be envisaged, a 3-month break, from the end of the internship, must be respected. Interns cannot apply for posts or consultancies during the period of internship. 
Third-party claims 
UNDP is not responsible for any claims by any parties where the loss of or damage to their property, death or personal injury was caused by the actions or omission of action by the interns during their internship.