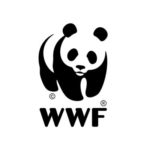 World Wide Fund for Nature-India (WWF India) is one of the leading conservation organizations in the country. It was founded with the express objective of ensuring the conservation of the country's wildlife and natural habitats. WWF India is a science-based organization that addresses issues such as the conservation of species and their habitats, climate change, water, and environmental education, among many others. WWF India Secretariat is an autonomous office based in New Delhi. WWF International is located in Gland in Switzerland.
About The Internship
Selected intern's day-to-day responsibilities include working on brand promotion, campaigning, and fundraising activities across Mumbai.
Skill(s) required
English Proficiency (Spoken) English Proficiency (Written)
Learn these skills on Internshala Trainings
Learn Business Communication
Learn Digital Marketing
Learn Business Analytics
Specialize in Digital Marketing
Only Those Candidates Can Apply Who
are available for full time (in-office) internship
can start the internship between 12th Aug'22 and 16th Sep'22
are available for duration of 6 months
have relevant skills and interests
Women wanting to start/restart their career can also apply.