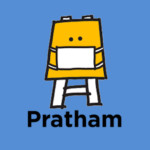 About Pratham Institute:
At Pratham Institute for Literacy, Education and Vocational Training, we work across the country to provide individuals with employability skills needed to address India's growing need for skilled manpower. Pratham's Youth Skilling Program was therefore, launched in 2005 with a mission to create sustainable programs for training and retaining of youth for employability or entrepreneurship.
Our training centers are spread across 21 states in India. We have trained over 5,000 students till date in various skills through our industry specific courses in Hospitality, Construction, Automotive, Electrical, and Healthcare. We also run Entrepreneurship programs in Beauty and Tailoring to cater to people who have an entrepreneurial mind set and want to set up their own practices. We have also trained over 60,000 people in digital literacy through Education for Education Program.
Pratham is a very dynamic place to work, so the person needs to be comfortable with working on a number of different projects at the same time.
Job Title: Admin cum Counselor
Location: Jabalpur
Primary Responsibilities:
• Will be primarily responsible to manage center. She will be responsible to manage the smooth functioning of the daily activities at the center.
• Will be managing all Counselling related activities.
• Manage all accounts related work in the center.
• Responsible all documentation related work.
• Take non tech session.
• Should be able to multitask.
Qualification and Skills required:
• Only for residential female candidate, who is ready to relocate herself.
• Should be a Graduate/Post Graduate in any field. (An MSW will be given preference)
• Should have some experience. (Experience with a social organization will be preferred not mandatory)
• Should be able to working with team and multitask.
• Should be ready to travel regularly for different trainings and work.
• Should possess good communication skills (should be well versed with Hindi and regional language).
• Should be ready to residential at centre.
Remunerations: Based on qualification and experience 15K to 16K CTC.
Accommodation facility.