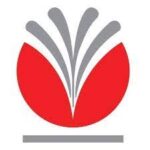 Position : Assistant Manager – Communications
Reports to: Manager – Communications
Location: Hyderabad
Pioneers of hi-impact, innovative, sustainable, community-led multi-sectoral development interventions, Bala Vikasa is one of the largest nonprofits in India with a 44-year legacy of striving for an equitable and just society in India. We are founded by India-born Bala T Singareddy and French-Canadian husband Andre Gingras, recipients of Canada's second-highest civilian honor – the Meritorious Service Cross. Our proven interventions in Quality Education, Safe Water, Hygiene and Sanitation, Water Conservation, Sustainable Agriculture, Women Empowerment, and Widow Emancipation have impacted over 6 Million poor rural communities in 6,500 villages spanning 6 South-Central Indian states.
We are amplifying social change by strengthening the global development practice through training programs at People Development Training Center (PDTC) in Warangal. Over the past two decades, we have trained over 14,000 practitioners from 81 countries in a variety of sector-specific subjects and emerging trends in the sector.
We are forging symbiotic alliances between businesses and the civil society at our newly-established Bala Vikasa International Center (BVIC) in Hyderabad, a Center of Excellence promoting social entrepreneurship and responsible business. We have incubated 30 innovative social start-ups, mentored 125 rural entrepreneurs, inspired 6,000+ professionals, formed 30+ collaborations to innovate sustainable development models over the past 5 years. Our new campus facility is proving to be a perfect setting for knowledge-exchange and nurturing of innovative ideas to solve social problems.
Responsibilities
•    Assist in overall planning, budgeting, implementing, coordinating, networking and ensuring the set targets of the Communications are achieved successfully in due time.
•    Assist in the development of branding and communications within organization to increase visibility among stakeholders
•    Assist in preparing action plans, monitoring the activities and ensuing team meets the KPIs
•    Responsible for the documentation of all programs being implemented at Bala Vikasa
•    Responsible for the pre-production, production and post-production work for all the in-house audio-video productions right from the conceptualization stage till the delivery of the final outputs
•    Responsible for the production of all communications collaterals across print and electronic media
•    Provide consultancy to other NGOs, Corporates and Government departments in need of multimedia support which includes taking client briefs, preparing technical and financial proposals, engaging in project bidding, client servicing, production management and delivery of high-quality outputs.
•    Attend to any other task assigned as per the program/organization needs.
Candidate Profile – Qualifications, Skills and Competencies Required:
The ideal candidate should possess:
•    Candidate should have a master's degree in journalism/mass communication
•    The candidate should have 5 to 8 years of experience preferably in the development sector.
•    Should be well versed with current development issues and trends.
•    Should be proficient in English possessing excellent writing and editing skills
•    Should be fluent in Telugu speaking and reading
•    Should be able to write appropriately for different media formats (including video scripts)
•    Well conversant with the latest trends, technologies and methodologies used in content development, graphic design, video production, digital marketing
Compensation: Competitive, based upon the experience. The non-monetary compensation includes a unique opportunity to be part of an innovative, meaningful, and rapidly growing organization.