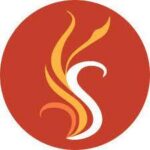 Motive:  Work with Leadership Team  for intensification of Business Development Activities
About the Position 
The Associate – BD  is responsible for providing comprehensive support to the Leadership Team in Business Development and allied processes. This dynamic position requires the ability to anticipate needs, polished documentation, high quality documentation, think critically, turnaround quickly and offer solutions to problems with a high level of professionalism and confidentiality.
Remuneration: Negotiable
Location: Swaniti Initiative office, Sarvapriya Vihar, New Delhi, 110016 
Qualifications required:
Post-graduate degree in management or any alike subjects with a preference for those having a multidisciplinary academic profile 
2 years of work experience in the corporate or international organisations
1 year of experience in communication or business development is preferred. 
Polished documentation, research and communication skills
Advanced understanding of Canva and other designing tools   
Responsibilities 
Provide support to the Leadership Team in developing proposals and pitch deck
Work closely with the Leadership Team and vertical leads to steer strategic plans
Work with the Monitoring and Evaluation team to develop impact reports
Work with the Media and Communications team to take decision about the visibility initiatives
Support the reporting manager in ensuring that organisation published high quality knowledge products
Participate and oversee the scoping studies and project conceptualisation exercises 
Other projects/duties as assigned for the overall benefit of the organization.
SUCCESSFUL CANDIDATES WILL POSSESS THE FOLLOWING QUALIFICATIONS:
Strong ability to execute work in a fast paced environment keeping the quality intact
Sound technical ability and a passion to learn and grow with humility
Expert proficiency with Microsoft Office and desktop publishing software; ability to design and edit graphic presentations and materials.
Strong verbal and written communication skills in English
Exceptional organizational skills and impeccable attention to detail
Make appropriate, informed decisions regarding priorities and available time
Ability to complete a high volume of tasks and projects with little or no guidance
Ability to respond with appropriate levels of urgency to situations and events that require quick response or turnaround
Able to maintain a high level of integrity and discretion in handling confidential information.
Skills Required and Personality Traits Preferred
Soft Skills
Polished documentation and proposal writing
Research Skills
Stakeholder management
Emotional intelligence
Critical thinking
Team player
Computer Sills
Proficiency in MS Office suite 
Advanced data analysis skills will be an added advantage
Personality Traits
Active listener
Quick Learner
Problem solver
Agile
To apply for this job please visit forms.gle.