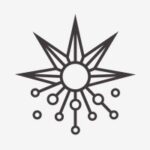 We are hiring an associate program manager for our health innovation efforts. They will be a part of one or more interdisciplinary solution teams. These teams consist of members from Machine Learning, Engineering, Solutions, and Programs to build artificial intelligence-based solutions addressing specific problems.
ABOUT US
The Wadhwani Institute for Artificial Intelligence (Wadhwani AI) is an independent nonprofit institute developing AI-based solutions for underserved communities in developing countries.
We work with over 40 partners including key government agencies, international development organizations, NGOs, and research organizations to identify real-world challenges, create and deploy innovative AI solutions to reach intended users and beneficiaries – with the objective of creating sustainable, scalable impact.
Our projects are supported by leading philanthropies such as the Bill & Melinda Gates Foundation, USAID, and Google.org. Our accolades include winning the Google AI Impact Challenge (one among 20 out of 2600 competitors globally) as well as multiple awards at the 2021 Fast Company World Changing Ideas.
Our current portfolio of initiatives spans tuberculosis, maternal, newborn & child health, Covid-19 and cotton farming.
ROLES AND RESPONSIBILITIES
Be the team's primary interface with government and nonprofit organizations.
Be the team's main resource for finding knowledge and experts relevant to the problem.
Design, set up, and execute efforts such as data collection, clinical studies, field experiments, and pilots.
Write proposals or study protocols independently, with inputs from other team members
REQUIREMENTS
Minimum 5 years experience designing and implementing national or state level programs in public health, working with government and/or top-tier nonprofits.
Experience designing and piloting new interventions (protocols, services, or products).
Depth in Tuberculosis (TB) and Maternal, Newborn & Child Health (MNCH) is a plus.
Experience writing proposals for top-tier international funding organizations such as the Gates Foundation and Wellcome Trust.
Experience managing all aspects of program implementation, including hiring.
Exposure and passion for artificial intelligence. Someone who understands the positive impact of technology on global healthcare.