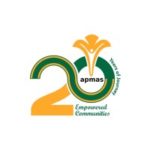 Position : Business Development Officer (BDO) – FPOs
Location : Mandals or Districts of Andhra Pradesh & Telangana States
About MAS: Mahila Abhivruddhi Society (APMAS) is a national level technical resource organization working for the advancement of people's institutions such as women self-help institutions, farmer institutions, and other community-based organizations that believe in and respect the spirit of self-help and keep it as a guiding principle. It works closely with the state governments and key stakeholders in the development sector towards achieving poverty reduction and socio-economic empowerment of the marginalized and the poor.
Overall Purpose of the Job: Plan and coordinate with the project team, FPO-CEO for business development, Liaison with Government and Private players organizing capacity building events, preparation of communication materials, documentation of periodical reports, case studies, MIS etc
Key deliverables
Make extensive field visits and attend farmers group meetings, FPO board meetings, etc.,
Capacity building training on business and exposure visit to FPO-CEO, BODs and FPO members for effective services, etc
Prepare progress reports and plans (Monthly, Quarterly & Annual) for submission
Prepare case studies and process documentation
Establish linkages with Private and Govt. Agencies for both input and output marketing of FPO
Resource mobilization, infrastructure establishment, proposal preparation, linkages for FPOs
Support overall business and marketing activities of FPOs
Continuous updation on new Govt. scheme related to FPOs business
Eligibility Criteria
Master's degree in Agricultural & Allied, Economics, Commerce, Agri. Business, MBA & related specialization from a recognized University/ Institute.
With three years of relevant work experience in the areas of Agribusiness / Agri. Marketing /
Value Chain Development including Post Harvest Management, Business development and
working with FPOs/Large Farmers groups etc.
Knowledge on local Language, Arithmetic, Analytical, Sales & Marketing, Management, Commodity market / Agricultural trading, Documentation & Computers
Strong oral and written communication / negotiation skills in Telugu and English
Interested candidates may please apply on the 'APMAS-HR recruitment page' by clicking on
http://apmas.in/apmas/hr or may visit APMAS vacancies page at http://www.apmas.org/vacancies.php
Note: APMAS is an equal opportunity employer. We take affirmative action to ensure equal opportunity for all applicants without regard to race, color, religion, sex, sexual orientation, gender identity, disability, or other legally protected characteristics. All selections are on merit. Qualified women candidates are strongly encouraged to apply.
To apply for this job please visit apmas.in.