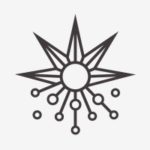 SUMMARY
The Cloud Engineer plays a pivotal role in establishing and maintaining baseline processes, procedures and practices on data, information security and governance within the Institute. The Cloud engineer works in collaboration with the platform and engineering teams to strengthen security controls on infrastructure and application stacks. We are looking for highly motivated individuals with 3+ years of strong, hands-on experience in AWS Cloud technology with a background in information and application security. The individual should have good interpersonal skills as this role requires a wide variety of interactions with cross-functional teams as well as third party organizations.
ABOUT US
The Wadhwani Institute for Artificial Intelligence (Wadhwani AI) is an independent nonprofit institute developing AI-based solutions for underserved communities in developing countries.
We work with over 40 partners including key government agencies, international development organizations, NGOs, and research organizations to identify real-world challenges, create and deploy innovative AI solutions to reach intended users and beneficiaries – to create sustainable, scalable impact.
Our projects are supported by leading philanthropies such as the Bill & Melinda Gates Foundation, USAID, and Google.org. Our accolades include winning the Google AI Impact Challenge (one among 20 out of 2600 competitors globally) as well as multiple awards at the 2021 Fast Company World Changing Ideas.
Our current portfolio of initiatives spans tuberculosis, maternal, newborn & child health, Covid-19 and cotton farming.
ROLES AND RESPONSIBILITIES
Design & Implementation: Design security & privacy controls and drive implementation for existing infrastructure, applications and data assets
Tooling: Evaluate and setup tools to automate configuration, secure deployment and monitoring of applications and infrastructure
Security Information and Event Management (SIEM): Implement SIEM tool and establish effective processes for monitoring suspicious activity and security threats on Wadhwani AI systems, networks and applications.
Incident Response: Follow Incident Response processes to recognize, analyze and remediate InfoSec Threats
Training: Develop and deliver training and documentation on responsible data use, organizational security and defensive programming for employees.
Compliance: Drive compliance with data protection regulations and industry standards (ISO 2700x, SOC, etc). Should be able to provide guidance to engineering and infrastructure teams to establish security protocols on systems as well as identify and fix vulnerabilities. Engage with outside security experts to conduct periodic assessments of infrastructure and applications.
Communication: Build and manage relationships with vendors, solution architects, and external stakeholders. Collaborate closely with engineers and researchers to understand their challenges, and recommend/implement appropriate solutions 
REQUIREMENTS
Excellent verbal and written communication skills
3+ years of strong hands-on experience on AWS Cloud technology
Hands-on experience with AWS Lambda development is preferred, along with scripting skills.
Hands-on experience with CI/CD pipelines and deployment
Good understanding of the application and system design architectures
Should have a good understanding of budgeting and cost tracking on AWS platform
Security
Hands-on experience running system/application vulnerability assessments and implementing fixes/controls to remediate issues and threats
Should have experience with one or more SIEM tools/processes
Familiarity with security and compliance standards such as NIST, CIS, ISO 27001, etc. preferred