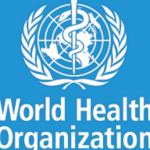 Objectives of the Programme
WHO India Country Office collaborates with the Government of India and relevant stakeholders within the framework of the collaborative Country Cooperation Strategy (CCS), to actively support the development and implementation of national health policies, strategies and plans aiming at promoting access to and utilization of affordable and quality health services and improving the financial protection against health-related risks.
The Country Office contributes to providing technical support in developing national policies, strategies and activities in the area of health systems strengthening including, (i) advocating for Universal Health Coverage and building up national capacity in UHC-related matters (ii) facilitating the adoption of evidence-based public health interventions as well as appropriate reforms/changes with a view to promote equity and accelerate the movement towards universal health coverage.
Underlying Values and Core Functions of WHO
WHO's mandate revolves around six (6) leadership priorities specifying (i) advancing universal health coverage (ii) health related sustainable development goals (iii) addressing the challenge of non-communicable diseases and mental health, violence and injuries and disabilities (iv) implementing the provisions of the International Health Regulations (2005) (v) increasing access to quality, safe, efficacious and affordable medical products (vi) addressing the social, economic and environmental determinants of health.  
The South – East Asia Region (SEAR) of WHO is made up of 11 countries, with over 1.8 billion people, with India's population of 1.3 billion. All the Member States of WHO/SEAR (Bangladesh, Bhutan, Democratic People's Republic of Korea, India, Indonesia, Maldives, Myanmar, Nepal, Sri Lanka, Thailand and Timor-Leste), share the common value of the highest attainable standard of health as a fundamental human right. All of WHO actions are based on this and rooted in the underlying values of equity, solidarity and participation.
Mission of the WHO Country office for India 
For WHO, strategic communication is of vital importance in fulfilling its mandate of providing leadership on global health matters, shaping the health research agenda, setting norms and standards, articulating evidence-based policy options, providing technical support to countries, and monitoring and assessing health trends.
In today's wired world, a strategic use of channels of communication can help reach the stakeholders effectively, move and influence public policy, promote the public health agenda, and achieve our mandate.
Broadly speaking, the role of Communications in WCO is to- ensure timely public information on longstanding and emerging public health issues in consultation with the Ministry of Health & Family Welfare, India; define and promote a consistent corporate identity for WHO, internally and externally; serve the communication and advocacy needs of the WHO Country Office for India by disseminating WHO advocacy messages to media and other partners in an effective and coordinated manner on a regular basis and during public health emergencies.
The Communications department manages media engagement; knowledge management; WCO website process; social media campaigns; communications support to programme teams; publications and collaterals designing; liaising with the UN partner agencies; World Health Day and other events; communications for events where WCO participates; internal communications; strengthening internal communications and building external visibility.
Description of Duties
The purpose of this position is to provide strategic technical support to the WCO India Communications Team.
The incumbent will work under the overall guidance of the NPO (Senior Communication and Media Relations) and direct supervision of NPO (Public Information & Advocacy/Communication Officer). S/he will have the following responsibilities in her/his assigned area of work-
Coordinating with technical teams and IT on website management and content updation.
Coordination with contractual partners including media agency, videographer etc. on campaigns and documentation of WHO's work in the country.
Coordinating with technical teams and agencies for the publication of reports, articles, and factsheets etc.
Monitoring and disseminating media coverage and relevant health news on a daily basis.
Building and managing photo library, which includes sourcing photos from the field, drafting captions and filing under appropriate health programme.
Supporting the Communications and Technical teams in the development of Information, Education & Communication (IEC) resource materials, communicating branding guidelines for preparing resource materials and its timely dissemination to targeted audiences.
Support in drafting and designing internal communications, as required.
Provide support on contracts management of communication projects including follow-up for deliverables with contractual partners and process payments; and
Perform any other duties as assigned by the supervisor(s).        
Qualification required
Education
Essential- Secondary, Technical or commercial school
Desirable- University degree or post-graduation in humanities, science, mass communications, advertising or equivalent in a related field from a recognized institution/university would be an asset.
WHO only considers higher educational qualifications obtained from accredited institutions. The list can be accessed through this link: http://www.whed.net/
Experience:
Essential- At least Five (5) years of professional experience of communications
Desirable- Working experience with intergovernmental agencies at the national and state level will be an advantage.
Competencies:
•    Teamwork
•    Respecting and promoting individual and cultural differences
•    Communication
•    Producing results
•    Moving forward in changing environment
•    Knowing and managing yourself
Functional Skills and Knowledge-
Excellent knowledge of written and spoken English and working knowledge of local language will be an asset. Proficiency in computer applications and ability to draft reports.
Remuneration
Monthly remuneration is INR 73,514 taxable as per Indian laws and the appointment will be through Special Services Agreement (SSA) extendable subject to satisfactory performance and continuing need for the function. S/he will be posted at New Delhi.
Additional information
The Communications Assistant is a national of the country (India) where he/she is to serve, is recruited locally and is not subject to assignment to any official station outside the home country.
Only Indian Nationals should apply.
This Vacancy Notice may be used to fill similar positions at the same level.
Only candidates under serious consideration will be contacted.
A written test and interviews will be used as a form of screening
WHO is committed to workforce diversity.
WHO prides itself on a workforce that adheres to the highest ethical and professional standards and that is committed to put the WHO Values Charter into practice.
WHO has a smoke-free environment and does not recruit smokers or users of any form of tobacco.
In the event that your candidature is retained for an interview, you will be required to provide, in advance, a scanned copy of the degree(s)/diploma(s)/certificate(s) required for this position. WHO only considers higher educational qualifications obtained from an institution accredited/recognized in the World Higher Education Database (WHED), a list updated by the International Association of Universities (IAU)/United Nations Educational, Scientific and Cultural Organization (UNESCO). The list can be accessed through the link: http://www.whed.net/. Some professional certificates may not appear in the WHED and will require individual review.
For information on WHO's operations please visit: http://www.who.int.
WHO has zero tolerance towards sexual exploitation and abuse (SEA), sexual harassment and other types of abusive conduct (i.e., discrimination, abuse of authority and harassment). All members of the WHO workforce have a role to play in promoting a safe and respectful workplace and should report to WHO any actual or suspected cases of SEA, sexual harassment and other types of abusive conduct. To ensure that individuals with a substantiated history of SEA, sexual harassment or other types of abusive conduct are not hired by the Organization, WHO will conduct a background verification of final candidates.