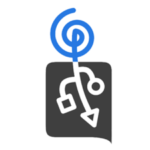 We are looking for a Communications Associate to provide strategic guidance to, and play an active role in, the organization's external communications activities and internal knowledge processes. The ideal candidate must have a keen interest in the issues of digital and data rights and development justice, and should be able to translate organizational research into accessible material for public consumption. The Communications Associate will work on how to make our vision, mission, and work resonate with a variety of audiences, and take the lead in driving and implementing our communications strategy.
Primary responsibilities:
-Developing and executing creative and high-impact visibility, dissemination, and communication strategies for the organization's active projects, networking, and advocacy efforts.
– Guiding the organization's regular public-facing dissemination, including newsletters and social media strategy, for maximizing impact.
– Reviewing, editing, and harmonizing all public-facing content of the organization, including website/s, funder correspondence, concept notes, and reports.
– Supporting the editorial, production, dissemination, and audience aspects of Bot Populi, an online magazine, started by 7 international organizations including IT for Change.
– Supporting the development and design of research and advocacy materials in-house, using graphic design software.
– Monitoring and evaluating communication strategies, tracking and growing the dissemination footprint of all parts of the organization.
– Creating protocols and systems, including databases, for expanding the contacts and communities associated with the organization's mandate.
– Identifying and engaging relevant professionals such as graphic designers for short-term assignments.
– Linking up with universities and appropriate platforms for attracting high-quality interns.
Interested candidates must have:
– A passion for communications, knowledge processes, and advocacy on digital rights and global politics of development.
– A Master's degree in communications, media studies, English, or the social sciences.
– 3-5 years of professional experience in communications, public relations, journalism, or a related field.
– Experience with digital marketing and audience engagement strategies.
– Very high proficiency in academic and non-academic writing, editing, and proofreading skills.
– Strong organizational skills and ability to manage multiple projects simultaneously.
– Demonstrated experience in using Canva (or other design software), MailChimp, WordPress, InDesign, and other key communications tools.
– Based out of, or able to relocate to Bangalore.
Desirable:
– Videography and video/podcast editing skills.
– Experience in data journalism/visualization.
– Oral/written fluency in Kannada/Hindi.
How to apply: Interested candidates should apply to jobs-Communications Associate[at]itforchange[dot]net with a CV, a writing sample/communications portfolio. Remuneration will be commensurate with prior experience and qualifications.
Apply by 6.00 PM IST, 11 November 2022.