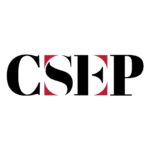 The Centre for Social and Economic Progress (CSEP), New Delhi is looking for a motivated and hardworking candidate interested in strategic communications, developing media partnerships, event management and planning. The candidate should have a minimum of 3 years' experience working in the media industry in roles involving editing reports and network building and/or experience in a public relations agency dealing with policy think tanks, research organisations and the development sector.  
About CSEP: 
The Centre for Social and Economic Progress (CSEP) conducts in-depth, policy relevant research and provides evidence-based recommendations to the challenges facing India and the world. It draws on the expertise of its researchers, extensive interactions with policy makers as well as convening power to enhance the impact of research. 
Our researchers work across domains including, but not limited to, Economic Growth and Development; Energy, Natural Resources and Sustainability; and Foreign Policy and Security. All our research and policy recommendations are freely available to the public. 
CSEP is based in New Delhi and registered as a company limited by shares and not for profit, under Section 8 of the Companies Act, 1956. It was earlier known as Brookings Institution India Center. 
Key Responsibilities: 
Media Outreach 
Establishing, maintaining and growing a media network through outreach to key stakeholders and relevant personnel in print, digital and broadcast media to increase CSEP's visibility 
Representing CSEP to external media and securing media avenues beneficial to CSEP, including identifying and securing new media partnerships
Editing op-eds, writing press releases, and proofreading reports and CSEP blogs; fielding interview requests for CSEP authors, scholars and leadership
Media monitoring to identify key themes and issues in India and globally that are relevant to CSEP's research focus
Working with Communications team members and CSEP researchers and partners, ensuring compliant and timely delivery of articles, op-eds etc.
Event Management 
Planning and managing all CSEP events including, but not limited to, seminars, webinars, hybrid events and recorded events. 
Pre-event planning – coordination with external vendors, working with senior management and scholars on invitee lists, tracking invite dissemination and RSVPs, creating relevant
Zoom/YouTube/Social media links for live streaming of events, ensuring backend preparedness for events, handling location setup related requirements 
Executing events in a smooth and efficient manner
Handling post-event dissemination via emailers, social media and other promotions, creating curated lists for video distribution and writing press releases, if needed, for events
Other Responsibilities 
Supporting the implementation of the overall CSEP Communications plan and strategy, which involves working closely with editorial publication, social media management, writing newsletters and CSEP website management
Supporting communications leadership in managing public relations
Desired Qualifications & Skills: 
Undergraduate degree from a reputable institution in media relations, journalism, communications, public relations or similar discipline. A postgraduate degree in a relevant field is desirable
3-5 years of experience in media relations, public relations, social sector, communications, think tanks, multilateral organisations, digital marketing and other related fields. Experience and familiarity with the Indian and international electronic and online media landscape
An established network within print and digital media is desirable
Strong editing and writing skills; experience of editing opinion pieces, analysis, and reports
Ability to build principled, productive relationships with contacts inside and outside the organisation
Ability to work on own initiative, under pressure and to meet tight deadlines with a creative approach to problem solving
Good knowledge of social media management
Excellent written and spoken English communication skills
Knowledge of Word, Excel, PowerPoint and Canva 
CSEP is an independent, non-partisan research organisation based in New Delhi. It is an Equal Opportunity Employer. All persons regardless of race, colour, creed, national origin, ancestry, sex, marital status, disability, religious or political affiliation, age or sexual orientation shall have equal access to positions, limited only by their ability to do the job. 
To apply, please submit a cover letter, a resume and a writing or work sample. Please submit your resume to hr@csep.org and add your cover letter as an attachment when you apply, with the subject line 'Communications Associate – Media Outreach and Event Management'. Shortlisted candidates will be contacted for an interview. This position will remain open till a suitable candidate is found. Compensation will be in line with competitive salaries for non-profits/think-tanks. 
To apply for this job email your details to hr@csep.org