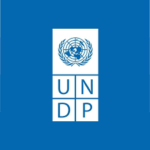 Background
UNDP is committed to achieving workforce diversity in terms of gender, nationality and culture. Individuals from minority groups, indigenous groups and persons with disabilities are equally encouraged to apply. All applications will be treated with the strictest confidence.
 
UNDP does not tolerate sexual exploitation and abuse, any kind of harassment, including sexual harassment, and discrimination. All selected candidates will, therefore, undergo rigorous reference and background checks.
 
UNDP is the UN's global development network, an organization advocating for change and connecting countries to knowledge, experience, and resources to help people build a better life. UNDP is on the ground in about 170 countries and territories, working with national counterparts on solutions to global and national development challenges.
In the programme countries, UNDP supports stabilization, state-building, governance and development priorities in in partnership with the host governments, the United Nations system, the development partners and other partners to help the country to achieve sustainable development by eradicating poverty in all its forms and dimensions, accelerating structural transformations for sustainable development and building resilience to crises and shock.
UNDP has worked in India since 1951 in almost all areas of human development, from systems and institutional strengthening to inclusive growth and sustainable livelihoods, as well as sustainable energy, environment and resilience. UNDP's programmes continue to fully integrate a global vision for catalytic change with India's national priorities. With over 30 projects on the ground in almost every state, today UNDP India works to achieve the Sustainable Development Goals by transforming traditional models to do development differently. In a rapidly changing global environment, the work of UNDP and the broader UN family aligns with the Government of India's new national development vision, India 2030, and builds upon the Sustainable Development Goals. UNDP India's country programme for 2018-2022 has three major focus areas:
Inclusive growth
Environment and energy
Strengthening systems and institutions
These are supported by a framework of renewed partnerships and blended finance solutions, a pool of financial and technical resources for greater impact and scale, and South-South expertise.
You are invited to join a team of dedicated development professionals whose primary role is to support the India to achieve the 2030 Agenda. As part of the UNDP team your focus will be to work with multiple stakeholders to find the country specific solutions that lead to sustainable development and to ensure no one is left behind – and we reach those furthest behind first.
UNDP is looking for individuals who have the communication, analytical, planning and implementation capacities that can address links, choices and connections across many issues and sectors. We seek individuals who can apply global best practice to national contexts. We are looking for people who are enthusiastic, motivated, and committed to making a positive contribution to Development in India.
UNDP partners globally with all levels of society in more than 170 countries and territories where it operates. It offers global perspective and local insight to help empower lives and build resilient nations that can withstand crisis, and that drive and sustain growth that improves the quality of life for everyone.
UNDP's approach in India has been to develop and sustain strategic partnerships that find innovative solutions to address gaps on both the demand and supply side of development processes.
UNDP has a strong background of working with a wide range of central ministries such as Department of Economic Affairs, Ministry of Finance, Ministry of Environment Forest and Climate Change, Ministry of Health and Family Welfare, Ministry of Panchayati Raj, Ministry of Law and Justice and Ministry of Rural Development and several State Government Departments on institutional strengthening and improving public services.
The livelihood of a large proportion of India's population—as the largest private enterprise with ~138 million farm families with an 18% contribution to national GDP—is at risk. Any shock on agricultural production already has social and financial repercussions for both the population and the country as a whole; it impacts rural income levels, Gross Domestic Product (GDP), and, in the worst years, poverty rates.
The Government of Odisha (GoO) is focused on doubling farmers income and farmers' well-being by addressing the constraints, optimal usage of available natural resources and using technology to ensure a growth that is environmentally, economically, and technologically inclusive, scalable, and sustainable. The GoO, to enhance and diversify agricultural production, enhance climate resilience, and improve water productivity in partnership with the Government of India is implementing the World Bank assisted project "Odisha Integrated Irrigation Project for Climate Resilient Agriculture (OIIPCRA)".
The project OIIPCRA is multi sectoral in nature and will be jointly implemented by three line-departments, i.e., (1) Department of Water Resources, Government of Odisha, (2) Department of Agriculture and Farmers Empowerment, Government of Odisha, and (3) Department of Fishery and Animal Resource Development, Government of Odisha, with clearly defined role and responsibilities.
 
Duties and Responsibilities
 
The individual shall report to Project Manager, (Head of State, UNDP Odisha) with day-to-day administrative reporting to the government.
 
The objective of the current project is to provide technical support the government in its effort to improve economic resilience of farm households to climate risks and natural disasters through intensification and diversification of agricultural production, enhanced climate resilience, and improved water productivity in selected districts of Odisha. It is expected that the Technical Support Unit will support the implementation of the OIIPCRA by developing implementation modalities.
 
The services of a Community Coordinator is required to work under the overall supervision of the Project Manager, (Head of State, UNDP Odisha), with day-to-day administrative reporting to the Director Agriculture for state level planning, implementation, capacity building and coordination of agricultural activities. He / she will work with SOs, PD-ATMA at district level, SAU and other relevant departments. He/she will be responsible for Agri-extension Coordination with project districts, developing, comprehensive plans and designing programmes for farmers training. 
Under the overall supervision of the Project Manager, (Head of State, UNDP Odisha) with day-to-day administrative reporting to the government, the incumbent will:
Coordinating farmers training:
Work with SOs for agricultural activities.
Agri-extension coordination with project districts.
State level planning, implementation, capacity building and coordination of agriculture production and marketing activities.
Work with PD ATMA at district level, SAU and other relevant departments for training and demonstration to farmers.
Assist in developing a comprehensive plan in commodity value chain for farmers.
Planning, implementation of agricultural activities:
Developing comprehensive plans to establish commodity value chain for farmers.
Identify best practices for Agri-extensions with project districts.
Planning and executing capacity building plans for agriculture production and marketing activities.
Ensuring successful demonstration of farmer's training.
Assistance for effective implementation and demonstration of agriculture activities, focusing on achievement of the following results:
Work with SOs for agricultural activities.
Training and demonstration of agriculture activities to farmers.
Coordination with project districts for Agri-extension.
Any other work assigned by the supervisor.
Competencies
Core competencies:
Achieve Results: LEVEL 2: Scale up solutions and simplifies processes, balances speed and accuracy in doing work
Think Innovatively: LEVEL 2: Offer new ideas/open to new approaches, demonstrate systemic/integrated thinking
Learn Continuously: LEVEL 2: Go outside comfort zone, learn from others and support their learning
Adapt with Agility: LEVEL 2: Adapt processes/approaches to new situations, involve others in change process
Act with Determination: LEVEL 2: Able to persevere and deal with multiple sources of pressure simultaneously
Engage and Partner: LEVEL 2: Is facilitator/integrator, bring people together, build/maintain coalitions/partnerships
Enable Diversity and Inclusion: LEVEL 2: Facilitate conversations to bridge differences, considers in decision making
People Management competencies:
UNDP People Management Competencies can be found in the dedicated site.
Cross-Functional & Technical competencies:
Business Development
Knowledge Generation: Ability to research and turn information into useful knowledge, relevant for content, or responsive to a stated need
Business Management
Project Management: Ability to plan, organize, prioritize and control resources, procedures and protocols to achieve specific goals
Communication: Ability to communicate in a clear, concise, and unambiguous manner both through written and verbal communication; to tailor messages and choose communication methods depending on the audience, Ability to manage communications internally and externally, through media, social media, and other appropriate channels.
Required Skills and Experience
Education:
M.B.A (Rural Management) / Master's (Social Work)
Experience:
A minimum of 5 years of post-qualification experience in the relevant field Desirable:
Additional years of experience
Working experience with the Government of Odisha or international organizations 
Preparation and update of project information 
Expertise in preparing annual plan and budgets
Expertise in preparation and implementation of training and capacity building activities
Sharing knowledge and information with district govt officers and other implementing partners
Demonstrate comprehensive understanding  of information technology: Knowledge of designing, formulating, and implementing value chain development initiatives; Good understanding of post-harvest and marketing aspects of the commodity value chain; Good knowledge of planning and capacity building.
Building Strategic Partnerships: Experience in developing training material; Propose new plans for expansion of project range; Demonstrate good knowledge of Value chain development; Effectively network with district level field functionaries and district level officer
Promoting Organizational Learning and Knowledge Sharing: Fair and transparent decision making; Promote knowledge sharing; Focused on delivering results through adoption of problem- solving approach.
Language Requirement:
English and Odia
Note: This position is open for India nationals only
Remuneration is INR 60,078 (per month) inclusive of 8.33% pension amount.