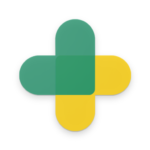 About us
ImpactGuru.com, India's leading healthcare financing platform for patients raises money online for medical expenses via crowdfunding. It aggregates a large number of online payments to allow any individual requiring financial assistance to raise funds for medical expenses – be it cancer, transplant, accident, or any medical emergency. ImpactGuru.com has already helped mobilize Rs 1,500 cr / US$200mm via crowdfunding along with its partners.
ImpactGuru.com was incubated at Harvard Innovation Lab in the USA in 2014. ImpactGuru.com recently announced a $2mm Series A round, led by Apollo Hospitals Group, Currae Healthtech Fund, RB Investments (Singapore based VC Fund), Shorooq Investments (Middle East based VC Fund), Venture Catalysts (India's #1 angel investor group) with participation from various other investors from the USA, Southeast Asia, and the Middle East.
ImpactGuru.com was recently awarded Best Technology Solution for Social Good by Economic Times Intelligent Health & Tech Awards, selected among the top 5 early-stage startups in India by TiE, fe atured multiple times on CNBC Young Turks. ImpactGuru.com was ranked among the top 21 Startups Globally to Watch in the space in which it operates by CB Insights. ImpactGuru's senior management is led by Harvard, Wharton, Parsons, IIT, and IIM alumni with the founders recently being profiled in Fortune 40 under 40.
If you are interested in being a part of a dynamic startup working at the intersection of financial services and healthcare which is also making a significant positive social impact to society, then Impact Guru is the right place for you.
Job Description
Develop content strategy aligned with short-term and long-term marketing targets
· Collaborate with marketing and design teams to plan and develop site content, style and layout
· Create and publish engaging content
· Edit, proofread and improve writers' posts
· Liaise with content writers to ensure brand consistency
· Optimize content according to SEO
· Use content management systems to analyze website traffic and users engagement metrics
· Manage content distribution to online channels and social media platforms to increase web traffic
· Develop an editorial calendar and ensure content team is on board
· Ensure compliance with law (e.g. copyright and data protection)
· Stay up-to-date with developments and generate new ideas to draw audience's attention
Benefits
●        Attractive salary & performance-linked bonuses
●        Health Insurance benefits
●        An opportunity to be in a leadership position of a high-growth start-up
●        Fun, casual & flexible work environment