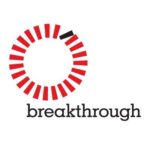 Breakthrough is looking for Team Leader for in-house face to face (F2F) fundraising in Delhi. Person would be responsible for managing a team of 5-6 face to face fundraisers who would be interacting with prospective donors to raise support for Breakthrough's work, through recurring/monthly donations and one-time donation.
Key Responsibilities:
· Team Management
· Ensure team is motivated, trained and committed to attaining set targets for donor acquisition.
· Coach, mentor team members to improve their individual and overall team performance
· Implementing process improvement opportunities within the team
· Taking care of attendance and time keeping for the team Operations and Administrative Management
· Achieve budgeted conversion rates and specified targets
· Meet the customer service standards
· Conduct daily/weekly briefings and share latest updates with team
· To identify potential locations/areas for running fundraising campaigns.
· Ensure performance of the team is good and be responsible for the overall functioning
· Contribute to the overall achievement of the process goals by achieving agreed personal goals
· To participate in all campaigns, fundraising, public engagement and other Breakthrough activities as per organisational requirements.
Specific Knowledge, Skill & Experience Required
● At least 1-3 years of experience required in fundraising
● Ability to persuade, network and negotiate with stakeholders.
● Good networking and relationship building skills.
● Self-motivated and performance driven.
About Breakthrough:
Breakthrough was founded in 1999 with the mission of using arts and culture to bring human rights issues — especially violence and discrimination against marginalised groups — into mainstream conversation and inspire critical mass of people to take action for change. Its award-winning music albums and campaigns have won innumerable awards and have stirred unprecedented discussion across India about women's rights and brought the problem of domestic violence out from behind closed doors. Earlier partnerships with the Ministry of Women and Child Development for dissemination of our media and IEC products which ensures that the messaging reaches large numbers as can be seen by the Bell Bajao campaign that reached 130 million in Phase I and 110 million in Phase II. The support was received pro-bono and is estimated to be worth INR 150 million. The Ministry has adopted Breakthrough's MissionHazaar campaign on preventing sex selection under its flagship "Beti Bachao, Beti Padhao" campaign and is disseminating the TV spots, curriculum and communication guide in 12 Indian languages.
Breakthrough's current work spans across 5 states on transforming gender norms to prevent Violence against Women & Girls, and exploring the interlinkages between its various manifestations. Breakthrough makes innovative use of media, arts and technology including digital and mobiles, leadership development and community mobilisation to activate critical mass of people who will deliver the culture change needed to make violence against women and girls unacceptable. Centre to this is a gender equity curriculum, called Taron ki Toli that builds gender equitable views among adolescents 11-18 year olds, in school and in the community. Breakthrough uses leadership development to build capacities of 15-25 year olds to transform themselves and recruit others to make violence against women and girls unacceptable. It also works in the community with influencers and gatekeepers to shift norms to prevent violence and build values for girls and women. Media and arts infuse all our work and building evidence is a strong focus. Strategic partnership with governments are key – currently partnering with the Department of Education, Government of Punjab to apply gender lens to middle school curriculum across government schools. Currently reaching 573,000 adolescents and their communities to prevent violence against women and promote a culture of human rights, Breakthrough plans to reach 2 million adolescents over the next few years.
Breakthrough Values:
The position holder will be expected to work in line with organisational values which are:
Breakthrough is an equal opportunity employer. We consider applicants for all positions without regard to race, colour, caste, religion, creed, gender, national origin, age, disability, economic status, marital status, veteran status, sexual orientation, or any other legally protected status. Our policies and procedures reflect our commitment to child safeguarding.
To know more about Breakthrough, please visit – www.inbreakthrough.org
Eligible candidates interested in this position may apply by submitting their resume through email at jobs@inbreakthrough.org by 30 October, 2022.