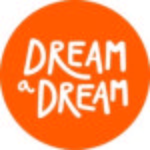 About Dream a Dream 
Started in 1999, Dream A Dream is a registered non-profit organisation dedicated to empowering young people from vulnerable backgrounds. We do this by shifting mindsets in the educational ecosystem about the purpose of education to thrive in a fast-changing world. We strive for a work culture that is a microcosm of the world we want for our young people – a world that is built around the tenets of equity, inclusion, and dignity. 
Role: Curriculum Developer 
Dept/Programme:  Programme Design and Development 
Hiring Manager:  Punith 
Job Location: Bengaluru 
Salary:  INR 57,000/- Per Month Gross 
Role Objective/Purpose (Include overall objectives of the role, the need for the position): 
The Programme Design and Development team designs interventions to shift mindsets in a way that engages with the inherent complexity of the education ecosystem and frames the right problems to address. The scope of such programmatic interventions can be broadly classified under three domains – Curriculum, Capacity-building, and Technology. Our targeted stakeholders start from employees of Dream A Dream and extend out to government officials, school principals, teachers, students, and other organisations in the ecosystem. 
As a life skills curriculum developer in Programme Design and Development team, you will be responsible for creating and updating life skills curriculum for Dream A Dream's internal programmes and external stakeholders such as education boards, schools, and other organisations.  
Roles and Responsibilities 
Your responsibilities would include designing, developing, and updating content for: 
Training programmes for adult stakeholders of the education ecosystem 
Dream A Dream's internal programmes 
Classroom curriculum for children and young people  
Requirements (Skills, Experience, Qualifications, Knowledge) 
Required Professional Experience 
3+ years of experience in creating life skills curriculum and activities. 
Required Knowledge 
Standards and frameworks in Life skills and SEL Curriculum Development. 
Required Skillset 
Life skills curriculum development skills 
Secondary research skills 
Writing practice (2000 – 5000 words per day) 
Course content creation using Articulate 360 
Proficient in Microsoft Office Suite of Applications – Word, Excel, PowerPoint and Outlook 
Required Mindsets 
Ensure Dignity – Ensure every person we interact with feels heard and seen. 
Understand Equity – Acknowledge that each person could be at different milestones on their journey towards realising their fullest potential as existing systemic structures allow. 
Value Inclusion – Understand that diverse perspectives contribute to the depth and quality of our work and, hence, ensure that no one feels excluded. 
Value the impact on the lives of the students is the ultimate scale for quality of work  
Patience and readiness to engage with complex and ambiguous project requirements. 
Value collaboration over creating individual impact at work 
Attention to detail 
Working independently for long durations without oversight 
Curiosity to keep updated about the latest trends and technology in curriculum development and delivery 
Focus on quality of process over outcomes 
Required Language Proficiency 
The candidate must be proficient in reading, comprehending, writing, speaking and reviewing English content.   
Other Desirable traits 
Teaching experience in a school 
Graphic Design experience 
How to Apply:  
Please email to careers@dreamadream.org with the job title in the subject line along with the following documents attached: 
Only shortlisted candidates will be contacted. 
Dream a Dream is committed to upholding diversity and inclusion in our workplace and we strongly encourage people from underrepresented groups, within the organisation and outside, to apply to open positions.  We embrace our employees' differences of religion or belief, caste, race, age, ethnicity, sexual orientation gender, gender identity or expression, language differences, family or marital status, physical, mental and development abilities, social or economic class, education, work and behavioural styles, political affiliation, and other characteristics that make us unique.