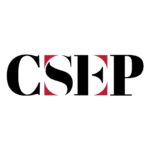 The Centre for Social and Economic Progress is looking for a Data Analyst to work at the convergence of policy-relevant research and data science. The ideal candidate will provide programming, statistical, and analytical support to the different verticals of the institute. As part of the CSEP team, the Data Analyst will work with complex data sets, conduct data analysis and modeling, and help create data-based insights. 
About CSEP   
The Centre for Social and Economic Progress (CSEP) conducts independent, in-depth, and policy-relevant research, and provides evidence-based recommendations to the challenges facing India and the world. It draws on the expertise of its researchers, extensive interactions with policy makers as well as convening power to enhance the impact of research. Our researchers work across the domains of Economic Growth and Development including Health, Urbanization; Energy, Natural Resources, Climate change and Sustainability; and Foreign Policy and Security. All our research and policy recommendations are freely available to the public.   
CSEP is based in New Delhi and registered as a company limited by shares and not for profit, under Section 8 of the Companies Act, 1956 (now Section 8 of Companies Act, 2013).  
Key requisites: 
Master's degree in computer science, mathematics, data science, information management, or a similar technical field or Bachelor's degree with 2+ years' experience as a Data Analyst/Data Engineer  
Hands-on programming experience in a relevant coding language such as Python/R  
Experience in data management, database (SQL)  
Experience working with structured, unstructured, semi-structured, data from public surveys such as PLFS, NSS, etc.  
Knowledge of data scraping (Python: bs4, selenium)  
Experience with GIS (Python: shapely, Fiona, geopandas / QGIS)  
Experience with a cloud platform (GCP/AWS)  
Strong communication and interpersonal skills 
To apply, please submit a resume and a work sample along with two references by 25th September, 2022. Please submit your resume at hr@csep.org and apply with the subject line 'Data Analyst'. Shortlisted candidates will be contacted for an interview.  
To apply for this job email your details to hr@csep.org