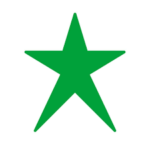 Name of Organisation:- Development Alternatives
Position:- Deputy  Manager / Manager – Marketing
Qualification:- PGDM or an equivalent degree / diploma. Product management competencies for website and app would be a plus
Domain:- IMEDF
Location:- New Delhi (HQ)
No. of Positions:- 01
Experience:- Preferably 2 – 4 years of relevant experience in a development sector or private sector organization.
Job description:
In order to support micro entrepreneurs, the Development Alternatives Group has established the Indian Micro Enterprises Development Foundation (IMEDF) as the Special Purpose Vehicle. IMEDF strives for unleashing entrepreneurship through retail and digital platforms under udyaME brand. IMEDF is also the nodal agency for the Ministry of MSME's SFURTI scheme.
With the booming tech based solutions in different sectors, and concurrent penetration of internet in rural India, it is evident that grassroots problems can be addressed using tech platforms. The udyaME platform (udyame.in) is a mobile app as well as a website to unleash micro entrepreneurship by catering to all unmet demands of the entrepreneur under one umbrella. Aligned to Development Alternatives' larger vision of creating rural prosperity, udyaME envisions to take the first movers advantage into the untapped and underserved market comprising of 63 million micro enterprises across the nation. This role involves supporting micro enterprises through udyaME platform. Responsibilities are as under:
Anchor the roll-out of marketing and sales strategy for enterprise support services products and network development of 'udyaME'.
Develop new products for website and app pertaining to micro entrepreneurship.
Drive deliveries on ground through a network of field representatives.
Build partnerships with external agencies and stakeholders and strengthen the 'udyaME' brand.
Regular monitoring of data/dashboards related to ground operations.
Support SFURTI cluster development initiatives and capacity building programmes of IMEDF.
Desirable Qualities
Good communication skills
Practical, committed and problem solving approach.
Demonstrated experience to understand and drive sales initiatives to grow customers, revenue and accelerate growth in delivery of products and services.
Proficient in data analysis in MS Excel to maintain and build trackers for program management, an overview of sales and implementation activities.
Basic knowledge of web development is a plus.
Able to travel in rural India for at least 10 days a month depending on the pandemic restrictions.
Like the role but your profile doesn't meet all the requirements?
We thought of letting you know that we love mismatches in our team. Plus points for creativity!