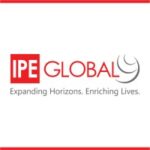 Position Summary:
Team RajPusht invites applications from highly motivated eligible candidates for the position of Documentation Officer. The Documentation Officer will be responsible for creating content for all knowledge products which will include writing content for collaterals, digital media, case studies, blogs, articles and product descriptions. The Documentation Expert will also be responsible for ensuring authenticity of the project documents and contents. The overall purpose of the position is to deliverable high-quality documents which appeals to stakeholders and add values to the project documents and content.
Key Responsibilities:
Work closely with team members in writing content for project documents and products being produced for external consumption
Researching for organizing facts and sources for content development
Developing proposals in consultation with various stakeholders involved
Providing support for events as and when required
Develop highly creative and imaginative, yet clear and concise documents on nutrition interventions
Support day-to-day operations and management of documents and content writing activities.
Work closely with vendors hired for development and designing of various knowledge products such as web enabled platforms and collaterals
Communicate with external stakeholders for understanding their requirements for the documents/ products being developed, when required
Researching and organizing facts and sources
Any other task as assigned by Supervisor
Qualification & Experience:
Graduate/ Postgraduate with English or Literature as core subject or Degree in Journalism, Mass Media and Communications
Should have relevant experience of content writing and documentation of 5-7 years
Should have excellent writing skills with unblemished grammar expertise
Should also be well versed with creative web content, blogs, articles, and press release
Should be passionate knowledge gainer and have ability to write stories on a variety of topics
Should have the ability to transform the complex information into a much more understandable or user-friendly format
Should have good writing skills in Hindi
Basic understanding of Nutrition Programs in India will be desirable.