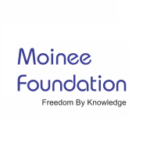 Summary
Job Title : Execution Lead
Vertical : Operations
Reports to : Program Manager
Location : Jaipur
About the Organization
Moinee Foundation is a non-government organization established in 2012, primarily working in the education domain, through techno-social innovations, by closely working with Government Bodies, Educational Institutes (Schools/ Colleges/Universities) and local communities.
Our Vision lies in the belief that true freedom can only be achieved through quality education. Our Mission is to bring qualitative and accountable change to mass education and fulfill every child's right to quality education.
About the Programme
"e-Vidya for brighter futures" is a holistic program to improve the learning environment for underprivileged students. Program also provides a rich e-learning ecosystem along with multi-faceted activity based engagement to ensure sustained change on ground
The program currently has Five major initiatives:
● Model School Development Program
● Community Engagement Program
● Learning On Wheels
● Vocational Training Program
● Loss Of Learning
About the Role
Job Type : Full Time
Work-days : Monday to Saturday
Remuneration: 35k to 40k CTC Per month
We are searching for an experienced program manager to join our ranks and continue our tradition of success. The ideal candidate will have a sharp business mind and a proven ability to strategize and implement high-level program initiatives. As a natural born leader, you will have a strong talent for project coordination and delegation. Ultimately, you are motivated by the desire to optimize productivity and nurture program success from inception to completion.
Roles and Responsibilities
● Strategize, implement, and maintain program initiatives that adhere to organizational objectives
● Develop program assessment protocols for evaluation and improvement
● Maintain organizational standards of satisfaction, quality, and performance
● Oversee multiple project teams, ensuring program goals are reached
● Manage budget and funding channels for maximum productivity
● Work closely with project sponsor, cross-functional teams, and assigned project managers to plan and develop scope, deliverables, required resources, work plan, budget, and timing for new initiatives
● Manage program and project teams for optimal return-on-investment, and coordinate and delegate cross-project initiatives
● Identify key requirements needed from cross-functional teams and external vendors
● Develop and manage budget for projects and be accountable for delivering against established business goals/objectives
● Work with other program managers to identify risks and opportunities across multiple projects within the department
● Analyze, evaluate, and overcome program risks, and produce program reports for management and stakeholders
Skills and Competencies Expected
● 2+ years in an advanced management role (preference given to those with program management experience)
● Exceptional leadership, time management, facilitation, and organizational skills
● Working knowledge of digital marketing
● Outstanding working knowledge of change management principles and performance evaluation processes
Skills and Competencies Preferred
● Master's degree in business administration or related field
● Previous stakeholder management skills
● Proven proposal writing experience
To apply for this job please visit forms.gle.