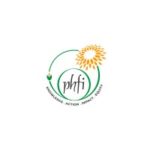 Website Public Health Foundation of India
Brief on Indian Institute of Public Health-
Indian Institute of Public Health, Bhubaneswar (IIPH-B) commenced its academic activities from August, 2010 in the state of Odisha. A key objective of the Institute has been to implement the vision of Public Health Foundation of India (PHFI) by linking public health advocacy, teaching, research and public health practice. Indian Institute of Public Health, Bhubaneshwar is one of the five campuses that come under the umbrella of PHFI. It is a regional hub of public health education and research for the eastern region of the country. IIPH-Bhubaneswar is closely working with Govt. of Odisha in providing technical inputs and handholding support to strengthen the public health delivery system and development of public health cadre in the state of Odisha. Faculties at IIPH Bhubaneswar are among the common pool of PHFI training division for providing trainers to facilitate various workshops and training programs.
Deliverables-
Some of the key area of responsibilities would be teaching, training, research programme engagement and institutional development and will include mainly, the following:
Teaching, Training Research, Programme engagement and institutional development.
Teaching Public Health Nutrition modules on various public health courses offered at the institute.
Develop teaching & training materials for the courses offered at institute.
Mentoring students in course work including their research / projects / internship.
Develop tailor made short-term training programs and research activities for public health professionals.
Write research proposals to mobilise grants/aids.
Partnership and collaboration with various organizations.
Any other responsibilities assigned by the supervisor.
On successful completion of the selection process, candidate will be offered the applicable faculty designation (grade) and CTC commensurate with the PHFI grade structure.
Qualification:
Desirable:
PhD in Public health Nutrition or Other nutrition sciences with experience in the field of Public health nutrition.
Experience:
Desirable:
1-3 years in public health nutrition related work including experience in teaching/training
Process to Apply-
Interested and eligible candidates may send their updated CV to recruit@phfi.org along with application form- https://forms.office.com/r/irrPi3389k . Please mention the exact Position Code (IIPH-FACL-114) in the subject line. Applications without exact position code in the subject line will not be considered.
Last Date of Receipt of Applications: 15 August 2022
Remarks:
Candidates are requested to refer PHFI website for position description & process for applying. Please note only those applications will be considered which are received as per instruction written on PHFI website.
Candidates should have an excellent academic record, good communication skills, a commitment to high quality graduate / post-graduate education.
Mere eligibility will not entitle any candidate for being called for interview.
Persons employed in Government/Semi-Government Organization or Educational Institutions in India must apply through proper channel.
PHFI reserves the right to fill or not to fill any or all available positions.
The requirements of minimum qualification and/or experience may be relaxed in the case of candidates with outstanding credentials.
No correspondence will be entertained from candidates regarding any delays, conduct & result of interview and reasons for not being called for interview.
"PHFI reserves the sole right to alter/modify/cancel the entire selection process or the position or the vacancy or to disqualify any candidature at any stage of the selection process".