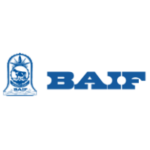 Website BAIF Development Research Foundation
Experience: Min. 15 years national / international experience in leading climate change programmes.
Job Profile:
Climate Smart interventions in livestock, crop and natural resources management programmes.
Develop appropriate strategies on climate change and its field implementation.
Prepare and implement an applied research agenda for climate studies.
Establish linkages with national and international agencies for knowledge sourcing and project sponsorship.
Lead, guide and build up the core thematic team.
Job Location: Pune
Applications should be in the prescribed format ONLY which is available here and should be sent by email to careers@baif.org.in (the subject line should clearly specify the position applied for).