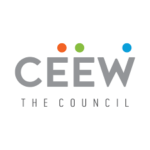 Website CEEW - Council on Energy, Environment and Water
At CEEW, we are deliberate about what we stand for (and what we don't stand for!) as an employer. We are proud to build careers in public policy and social impact.
• We offer strong visionary leadership – with emphasis on research and impact at scale​
• We actively promote leadership by initiative​
• We celebrate talent and ambition​
• You will be surrounded by smart ambitious people who will challenge you and help you grow​
• You will learn faster than your peers in other organisations​
• Curiosity and irreverence, as well as responsibility, come together at CEEW​
• You will get above-market remuneration​
• We provide a safe space for all​
• At CEEW, your life is your example for others​
Designation offered: HR Operations Executive
Team: Human Resources 
Reporting to: Head – HR 
Location: New Delhi, India 
Purpose:  CEEW seeks to hire a "tech savvy "and a "detail & process oriented'" HR – Operations Executive, a role that will be imperative in supporting the day-to-day operations for the HR function as a whole. S/he will be involved across the people ecosystem including data analytics, employee data, employee check-ins and managing end-to-end employee records and documentation. The role will involve HR reporting, MIS, Recruitment operations, Induction schedules, Vendor management, Leaves and benefits management and statutory policy and labour compliances. The role-holder must have great attention to detail, enjoy data and documentation, and streamlining processes. S/he must be very well planned and organised and possess the ability to drive closures on a daily basis. This role will give the incumbent an opportunity to work on all aspects of the HR life cycle.
Job Duties and Accountabilities
Primary responsibilities
HR Operations
Lead the employee-lifecycle processes around recruitment, payroll, benefits, performance management, HR policies and exit
Owner and creator of all records and documentation pertaining to employees:

Reference checks
Draft and final offer letters and recording acceptances in the correct folders
All compensation and performance records
Renewal, confirmation, experience and internship letters

Keeping an up-to-date database of all employees (full-time, consultants, interns) by maintaining their employee files both in soft and hard copy format and keeping the Admin tracker and staff organogram continuously updated; Conducting a process-check to drive improvements in employee MIS and automating the same 
Managing and verifying invoice approval for interns and consultants, ensuring and approving registration on Zoho
Managing onboarding of employees right from sending out offer letter, scheduling and taking induction sessions, sending out introduction emails, workstation allocation etc. +
Own the Zoho platform from an HR perspective – for all employee additions and deletions, as well as all data/ dashboard requirements; Collating and analysing employee data from the platform and sharing of key dashboards with Head – HR and members of the Leadership Group
Manage exit process (interview, feedback, full & final settlements)
Review, update and maintain policies in line with statutory changes; Conduct key policy trainings with employees and managers
Support in providing data for any CEEW-wide surveys pertaining to employee engagement, compensation, wellness etc.
Analyse and interpret business process issues and make recommendations to management and the wider HR team in relation to system updates and process improvements
Partner with colleagues to resolve more complex issues, ultimately reducing escalations ensuring compliance
Establish strong connects with employees; Be the face of HR for day-to-day employee needs, issues and doubt resolution
Recruitment coordination 
Providing end-to-end support with scheduling of interviews by coordinating with various stakeholders across all levels for the same
Other responsibilities 
Be involved and spearhead institutional initiatives, as and when required
Selection Criteria 
Qualification and work experience 
Undergraduate degree in Economics/ Statistics/ Mathematics or Master's/ MBA degree in Human Resource
Strong experience in handling operations & prior experience of working on an ERP platform.
3-4 years of experience in HR operation management
Key skills 
Interest and passion about human resources as a field
High level of drive and self-motivation
Mind-set to work in project-mode owning schedules, timelines and quality of deliverables
Ability to work with large quantities of data and MIS; Technology-orientation towards automation and process simplification
Good written and spoken communication skills
Ability to manage schedules and timelines while keeping the overall outcomes in mind
Demonstrated interpersonal skills to be able to build trusting relationships with colleagues, managers and stakeholders
Ability to understand the big picture and translate it into concrete, achievable goals
Striving for rigour and value-add in work outcomes 
If you are passionate about owning employee data and records across all HR touch-points, we would like to speak to you. If you can simplify and automate this process, then we would definitely consider hiring you! If you can collaborate with others to turn this information into actionable insights to enhance the employment experience, you are probably the candidate we are looking for!  
CEEW operates in a dynamic environment and the candidate will be required to show flexibility in undertaking a variety of tasks.
Compensation
Competitive compensation – commensurate to the experience and matching the best of standards adopted by industry or other similar organisations for similar roles.
Application Process
CEEW is an equal opportunity employer and the selection process does not discriminate on the basis of age, gender, caste, ethnicity, religion, or sexuality. Female candidates are encouraged to apply.
Applications will be reviewed on a rolling basis. Interested applicants are advised to apply at the earliest possible.
Only shortlisted candidates will be notified by us. We appreciate your interest.