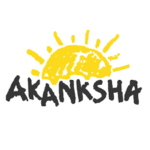 Working at The Akanksha Foundation
Akanksha is on a mission to build one of the largest and most innovative networks of schools in India, serving children from low-income communities, to maximize their potential. Our aspirational vision for students integrates academic excellence with life skills (including socio-emotional development), that will enable each child to live an empowered life. We believe an empowered citizen must possess a sense of mastery to pursue excellence, a sense of agency to make informed choices and a sense of purpose to serve their communities.
Over the last 30 years, Akanksha has been at the forefront of proving what's possible for children from low-income communities in Mumbai & Pune. Our 4,500 alumni are on the path to living an empowered life. Today Akanksha runs 27 schools in partnership with governments of Mumbai, Pune, Pimpri-Chinchwad, Navi Mumbai and Nagpur serving ~13,000 children in grades Jr Kg – Gr 10.
Our schools are led by competent, passionate and purposeful educators who believe in demonstrating excellence. And our central staff teams are committed to the ideal of building a high performing institution in alignment with our core values: Be the CHANGE
We Collaborate – We unite as a team to achieve our vision, support each other in securing our goals and find joy in each other's success.
We Have Belief – Every Akanksha member lives and breathes the organization's mission and believes in our ability to achieve challenging goals that go beyond expectation.
We Act with Integrity – Our team takes ownership of their actions and we take pride in holding ourselves accountable to our set commitments.
We Never Give Up – We are big believers in learning and continue to stay strong and resilient till we reach the very end.
We Give Respect – At Akanksha, we embrace the diversity all around us and treat each other with dignity.
We Excel & Enjoy – We raise the bar and push ourselves to go the extra mile as a team, all the while ensuring that we enjoy and celebrate our wins along the way. We believe it is important to help each other succeed.
What Can The Akanksha Foundation Offer You
An opportunity to be a part of one of the most reputed organizations in the education sector in India, that focuses on transformative impact on children by getting them out of poverty.
An environment that is challenging, offers a significant degree of autonomy and is focused on holistic well-being of its people, so they can be the best version of themselves in life.
Access to learning and career growth opportunities in a steadily growing organization
Remuneration that is competitive in top one-third of Indian NGO scales and benefits that include medical insurance (covering your family including parents), provident fund and access to free counselling support.
Function/Team: Instruction Specialist / Personalized Learning Team
Location: Mumbai / Pune
Compensation: Based on skill sets, experience, and sector standards
Reports to: Director of Learning
Overview of the Team: The Instruction Specialist / Personalized Learning team is uniquely positioned to implement Akanksha's vision that aims at the holistic development of each child. At Akanksha, we teach using a self-designed curriculum based on the principles of authenticity, inquiry, and skill development. The team designs and develops content for the Akanksha curriculum. It trains teachers and School leaders to develop strong instructional practices. The team works to identify and bridge achievement gaps through systematic data-driven inquiry. The team also supports schools in identifying and executing goals that build soft skills in children and helps the schools identify spaces and ways to work with parents as our partners.
Over the next 3 years, this team will lead Akanksha's move towards Personalized Learning using the Blended Learning Model.
What your role will entail:
Leading the network's efforts in Academic Learning for Middle Years and managing a 4 member Instruction Specialists team (at the network level) that will –
Create skill progression for the respective grade and subject with prioritized prerequisite skills for every unit.
Curate additional content/resources that is relevant and aligned to the units and that can be used in addition to the SSC content.
Create BoY / MoY / EoY assessments for the respective grade and subject. Also creates the assessment blueprint/framework for the unit assessments.
Curate and Codify the 'Recommended Best Practices for the respective key stage and subject working closely with other IS team members with a focus on integrating technology.
Build Educator Capacity through learning spaces/workshops that train Coaches/SLs/Mentors/Teachers on –
Understanding our pedagogical approach, skills progression and content choices.
Implementing Akanksha Best Practices in the classroom.
Developing and Implementing Formative and Unit Assessments.
Collaborate with the School Coaches to understand prevailing instructional practices/areas of support for schools to inform the PD offerings in the subsequent months.
Research on Curricular Frameworks, Best Practices and Ed. Developments to build our own capacity and learn continuously.
What you need for this Position:
Experience
Minimum 6 years of relevant experience in education out of which minimum of 2-3 years of successful teaching experience is required
Previous experience of working with grades 3-8 / middle years is required
Minimum 3 years of previous Instruction Specialist or School leadership experience is required for this position
Knowledge/Skills
Strong content/ pedagogical knowledge and expertise
Expertise in curricular/co-curricular 21st century learning skills
Ability to analyze and use data on a regular basis to drive decision making
Commitment to building relationships and trust with leaders, teachers, students, families, and the community
The ideal candidate will be result oriented, determined, skilled team leader with a strong track record of academic excellence
Organizational and time management skills
Self-awareness/continuous learning
Critical and objective thinking, problem-solving, resilience
Highly motivated, persevering, achievement-oriented attitude
Strong interpersonal skills with flexibility in planning and working with a team and has the ability to influence and persuade others
Passionate about Educator Development
Education
Bachelors / Masters' degree in Education is preferable
Note: This role involves travel to Akanksha network locations (Mumbai, Pune, Nagpur)
Interested applicants can apply to aneri.shah@akanksha.org