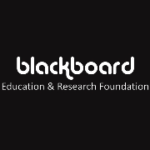 Website Blackboard Education Research Foundation
BERF INTERNATIONAL is South India's leading professional training Institution providing training solutions in all types of Health, Safety, Environment & Quality, Hospital administration and University Programs. We are an ISO 9001:2015 certified institution affiliated with leading UGC-approved universities, International bodies and Government of India recognized national bodies. We advocate for career-oriented educational programs and our experienced and knowledgeable team is dedicated to delivering courses that assist candidates in attaining world-class International and National qualifications to meet the Industry standards/ requirements.
The Role
Responsibilities
Write clear marketing copies to promote our products/services, research industry related topics
Prepare well-structured drafts using content management systems.
Proofread and edit blog posts to ensure quality, consistency and alignment with college vidya's purpose & strategy.
Suggest improvements in the tone and structure of the content.
Coordinate with marketing and design teams to illustrate articles.
Conduct simple keyword research and use SEO guidelines to increase web traffic
Promote content on social media.
Ideal Profile
Skills Required
Content portfolio
Knowledge of SEO and web traffic metrics
Excellent writing skills in English
Attention to detail
Good organizational and time-management skills
What's on Offer?
Join a market leader within Education
Strong opportunities to progress your career
Flexible working options