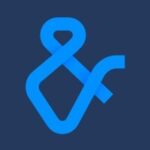 Website India Climate Collaborative
The India Climate Collaborative (ICC), registered as 'Council of Philanthropies for Climate Action' (CPCA), is a collaborative platform launched in 2020 by a group of philanthropists and corporate leaders committed to driving greater and more impactful climate action in India–The ICC's mission is to deepen and connect the climate ecosystem for a thriving and sustainable world. We are steered by a consortium of Indian philanthropy including Rohini Nilekani Philanthropies, Tata Trusts, Mahindra, and others. Our staff works closely with senior management from our member philanthropies and collaborate with a wide range of NGOs, government agencies, communities, and climate experts to accelerate climate action.
At the ICC, our ambition is to create a robust, thriving domestic ecosystem for climate funding in India, and to mobilise catalytic capital that can fund transformative mitigation and adaption solutions as well as equitable transition pathways towards a low-carbon economy. Over the next two years, we aim to significantly ramp up donor engagement and mobilise funding towards high-impact climate solutions.
Moving forward, the ICL Lead will play a critical role in building on this foundation by strategically engaging with philanthropists and business leaders in India helping them become India's pioneering climate leaders.
The ideal candidate must be an accomplished principal gifts fundraiser with deep experience in identifying and engaging with individual ultra-high-net-worth philanthropists, helping them match and scale their interests with exceptional opportunities to have a meaningful impact on ameliorating climate change.
As a member of the ICC's senior management, the ICL Lead will support the ICC's CEO and mentor the Engagement team to grow the ICC community while contributing to strategy development & planning and addressing development issues within the organization. The ICL Lead serves as an internal and external bridge between members of the team, funders, and core partners. The key objectives for the prospective hire are as follows:
Key responsibilities:
Donor Engagement Strategy
• Build a plan to engage high net worth Indian families/philanthropists with climate action in the next two years. Strategies could include but are not limited to:
o Convenings hosted by existing ICC network or partners globally
o Pilot journeys or "retreats" in India hosted by a current ICC-affiliated philanthropist
o Engaging Indian and global philanthropy networks, including with support by the Climate Leadership Initiative (e.g., Climate Week events hosted in NYC in September 2022, Giving Pledge relationships)
o Set targets to mobilize funds from prospected Indian UHNI/HNI families towards climate action in India for FY 2022-23-24
• Track next steps toward executing strategies for engaging these new donors, setting committed and stretch goals for new families engaged and funds raised for climate projects in India.
• Support the CEO and key partners in developing relationships and moving them towards climate giving, with appropriate attention for relationship development.
• Support donors' long-term commitment to climate philanthropy and maintain ICC's professional relationships and visibility with key donor and partner NGO networks.
• Develop and manage materials & strategic communications to support donor engagement, including tailored tools for new prospects, presentations, proposals, collaterals, letters of inquiry, meetings, and unique events.
Development of Giving Opportunities
• Support other internal teams in developing a fundable idea/giving opportunity to match donor interest, in partnership with NGOs and advisors to ICC, including CLI, Climate Strategy staff with expertise on a fundable idea, as well as draft communication tools to share with new donors.
• Source ideas for an "advisee" philanthropist (e.g., interested in giving in Northeast India or to food systems) or to help flush out an area with donor interest so new entrants can start to give (e.g., mapping out a sector or strategy that needs funding) or helping draw in multi-interest donors with multi-solutions projects (e.g., oceans/climate giving).
• Design and co-facilitate conversations with HNI's, from internal meetings, external workshops, or interviews & in person meetings; leveraging a variety of creative facilitation techniques to achieve session objectives.
Skills and Experience:
A minimum of 10-12 years of fundraising and/or equivalent donor advising experience.
Proven track record of successfully cultivating, soliciting, and stewarding gifts of eight figures and above from philanthropists; a high level of comfort and effectiveness working with ultra-high-net-worth donors and organizational leaders
Strong project planning skills; ability to define workstreams for others, manage multiple timelines and deadlines.
Outstanding interpersonal and relationship building skills and convening capabilities.
Strong written and verbal communication skills with ability to be both persuasive and attentive.
Ability to convey a point of view in a concise and structured way; influence key stakeholders to action through storytelling and data.
Proven ability to lead, engage, and collaborate with staff and partners across various cultures and backgrounds to achieve shared goals.
Experience managing team members in inclusive and supportive ways; demonstrated ability to coach and develop others through feedback and collaboration.
Understanding climate change and/or passion for learning more about it.
Ability to work independently in a fast-paced & dynamic environment.
Demonstrated agility and adaptability in entrepreneurial, ambiguous, or changing environments.
A Management or Policy degree from a premier school is preferable
Personal traits and leadership competencies:
• Strategy and Influence: Takes risks in finding a better solution; thinks strategically and uses instincts in determining high value strategies to help donors move toward full capacity giving (networks, events, partners, materials)..
• High Impact: Works on building something that has yet to exist, gives attention to the iterative process for scaling and evaluating strengths and opportunities to deliver on the organization's mission; stays focused and is diligent measuring progress and evaluating results; translates strategic priorities into operational reality.
• Collaboration: Works with the spirit of partnership and learning in mind with partner NGOs, advisors, and colleagues, contributes to goal accomplishment, encourages others involvement, keeps others on the team informed, models commitment to expectations, guidelines, responsibilities, and goals.
• Learning Mindset: Seeks and leverages opportunities to gain new skills, knowledge, and experiences; quickly assimilates and applies new information and skills to enhance work results.
• Emotional Intelligence: Low ego and low need for credit so that ICC supports effective giving without needing to draw attention.
• Mission Driven: Deeply motivated by the mission, values, and core purposes of the ICC
Timeline: Prospective candidates are encouraged to apply as soon as possible and will be interviewed on a rolling basis. Due to the small capacity of our team, only shortlisted candidates will be contacted.
The India Climate Collaborative, registered as the Council of Philanthropies for Climate Action, is an equal opportunity employer.