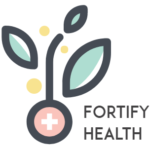 About Fortify Health
Fortify Health is a GiveWell-funded NGO with a team of dedicated entrepreneurs working to improve nutritional iron status and reduce iron deficiency anaemia at the population scale in Maharashtra, Madhya Pradesh and West Bengal, India. We aim to expand to other states in India in the next three years. We improve nutritional iron status through fortification, a recognised, effective public health intervention that involves the addition of essential micronutrients to staple foods. 
Fortify Health supports millers who are willing to adopt fortification by proactively removing industry barriers and works with state governments to adopt and expand fortification in social safety net programs (with a focus on the Public Distribution System). Complementing our entrepreneurial model, we provide nutrition training, career development opportunities, competitive remuneration, and a wide range of resources to guide the team.
Position overview
The Logistics Officer will ideally be based out of Pune.  They will maintain Fortify Health's existing strong admin systems and improve or build new ones as the organisation and its operations expand. The Logistics Officer will oversee or support various domains of Fortify Health's operations, such as vendor management, procurement, expense management, event management and legalities of all sorts. They will coordinate activities regarding vendor management, particularly for technical procurement, such as equipment, premix, and lab testing. They will work closely with the Senior Operations Officer and Operations Officer. Since Fortify Health is at the start of a period of rapid organisational growth, the Logistics Officer has the exciting opportunity to significantly contribute to the organisation's long-term success and sustainability. They will initially report to Fortify Health's Associate Director of Operations and work closely with Fortify Health's operations team to implement new operations systems.
Responsibilities and activities
Vendor management 
Coordinate and carry out the vendor selection and vendor management process, particularly for technical procurement, looping in other team members in where required
Manage communication and coordinate operational documentation between Fortify Health's program and M&E teams, technical vendors, and Development Consortium's legal team
Lead on maintaining inventory of equipment, premixes, assets etc.
Supporting teams with miller/ vendor contract drafting
Finance
Coordinate with vendors and millers for invoice submissions
Oversee reconciliation of documents and invoices received from vendors 
Consistently keep a record of all outgoing payments
Event & logistics management
Coordinate the logistics of events, ranging from team retreats to large external multi-stakeholder meetings. This includes: 

finalising the venue and travel arrangements within the budget
overseeing vendor management 
attending Fortify Health events as logistical support to ensure smooth functioning of the
events providing logistics support (e.g. accommodation arrangement, transportation arrangement etc.) to all internal staff and external guests as needed.
communicating the logistics updates and requirements to all relevant stakeholders to the event, both internally within the team and external attendees
Requirements
2-4  years experience/background in NGO operations or industry operations, accounting, administration, or similar in India
Bachelor or higher degree in any field 
Ability to make good decisions quickly, and a strong sense of intuition and judgement
Strong written and verbal communication skills, with a proven ability to manage relationships between various stakeholders, and relay important information clearly and concisely, especially when relating to legal or financial issues
Excellent attention to detail, especially when dealing with numbers, contracts and budgets
Excellent organisational skills and ability to multitask
Excellent documentation skills
Ability to learn quickly, and ask important and relevant questions about new topics to get the right answers, i.e. strong problem-solving skills
Ability to work well independently, as well as with others
Proven ability to manage professional relationships and to work under pressure
Willingness to travel depending on project needs
Willingness to relocate to Pune
Authorisation to work in India (Indian national, eligibility for OCI, etc.)
Fluency in English and Hindi
Desirable attributes
Experience working with remote team members
Experience working independently
Relevant experience in NGO field environment 
Enthusiasm about our opportunity to improve people's lives
Aligned with values
Terms of employment: Contract for one year, renewal by mutual agreement
Salary and benefits: INR 66,780 per month (inclusive of all taxes)