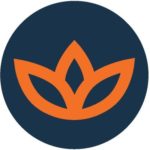 About: Miracle Foundation India
Working with the vision of a family for every child, for the past 10 years, Miracle Foundation India has emerged as an industry leader in family strengthening (FS) and family-based alternative care (F-BAC), helping to reintegrate children with families, and working at the local level to prevent child separation from family.
In order to achieve this, Miracle Foundation India focuses on the following three program objectives:
1. Prevention & Gatekeeping –children stay in families through effective gatekeeping by the social workforce
2. Transition – transition children from institutions to families /F-BAC options though support to Government
3. Youth Enablement – enable youth and care leavers to live a meaningful and productive life
The inherent approach of Miracle India's work has been about capacity building, strengthening the existing systems to support the Government and civil society organisations in strengthening FS and F BAC in keeping with the vision of the Juvenile Justice (Care & Protection) of Children Act 2015.
Miracle India utilizes the power of data to create real, sustainable change, the organisation's proven Thrive Scale™ methodology is based on the UN Rights of the Child, is integrated with the tenets of child and family assessment (Individual Care Plan – ICP and Social Investigation Report – SIR). The Thrive Scale™ provides for systematic measurement and improvement in all aspects of a child's well-being as part of the case management process aimed at sustained prevention of children's separation from the family as well as safe and permanent reintegration of children with families.
Miracle Foundation India is a Section 25 NGO which is responsible for executing all programs in India and is associated with Miracle Foundation global organization which is registered in the US as a 501(c (3) non-profit.
Key Purpose of the Role
o Ideate, conceptualise, develop and execute ROI driven Strategic Alliance strategy with short term and long-term plans in consultation with the line manager
o The position is responsible for the acquisition and retention of individual donors for Miracle Foundation India's programs through various touch-points, such as face-to-face interactions, telecalls, special events, and digital media.
o The incumbent will also prepare reports, analysis, budgeting and in strengthening operations for individual fundraising with focus on Tier 1 and 2 markets in India.
o Develop engagement plans for donor servicing and retention
Key Roles & Responsibilities
Donor Prospecting & Acquisition (Miracle Village Program, Large and Major Donors)
o Lead the process for scanning new fundraising opportunities/ avenues from Individual donors to fund Miracle Foundation India programs
o Secure weekly meetings with prospective pipeline to meet quarterly goals
o Ensure timely and detailed update of prospect donor data on Salesforce. Maintain segmentation of donors as decided by the team
Servicing & Retention
o Develop and execute the donor retention strategy; achieve the monthly/ quarterly/ annual retention targets by securing second gifts and monthly donors
o Develop and execute upselling plan large and major donors. Ensure timely dissemination of reports, UCs, receipts
o Support marketing team to develop and adhere to the communication/ engagement plan for major and large donors
o Regularly communicate with donors about Miracle Foundation India's programs to build their trust and increase their confidence in Miracle Foundation India and ensure continued support
o Ideate/ Prepare brochures, handouts, presentations and audios/ videos for showcasing existing interventions to Individual donors – The preparation part should be with marketing team
o Seek guidance from the Sr. Manager – Development to develop events / products for individual fundraising
Cause Related Marketing & Payroll Giving
o Forge Employee Engagement/ Giving, Payroll Giving associations – making presentations/ holding small events with the corporate houses/ their employees to motivate them to participate in noble work and donate
o Forging Cause-Related Marketing associations and raise unrestricted funds for Miracle Foundation
o Forging Strategic Tie-ups with e-commerce platforms for raising funds
o Strategic collaboration with digital platforms like gaming channels, Wallets, payment gateways for raising transactionbased funds
o Carry out intensive prospect research, analyse and evaluate the competitive market environment and networking to develop a comprehensive database of qualified sources while ensuring laid out ethical standards
o Maintain and nurture relationship with stakeholders in schools, colleges, clubs, restaurants, retail businesses, associations, institutions etc. for engagement framework and fundraising tie-ups throughout the calendar year.
o Outsourced Agencies
o Supervision of out-sourced fundraising agencies operating in India (other than QASPL); to ensure they deliver the deliverables as agreed.
o Ensuring timely training and sharing updates for the calling team, project visit etc.
o Organising reviews at regular intervals to undertake performance reviews.
Education & Experience Required
Education 
o Post-graduate degree in business management, MSW or related field, from a reputed university/institute
Experience
o 6+ years of relevant work experience in similar organisational/functional context
Preferred Skills
o Planning, prioritizing and organizing skills
o Excellent prospecting & relationship building skills
o Self-starter and motivated
o Strong networking skills in order to maintain robust relationships with key external stakeholders
o Excellent interpersonal, spoken and written communication skills
o Excellent presentation skills
o Respect for the core values of Miracle Foundation India and high level of empathy towards the project participants and the children we serve
o Capable to think innovatively and creatively to accomplish organisation objectives
Child Safeguarding Policy
Any employee, consultant, contractor or the supplier undertaking an activity on behalf of Miracle Foundation must sign and comply with the Miracle Foundation's Child Safeguarding Policy which is a statement of Miracle Foundation's commitment to preventing abuse and protecting children with whom it comes into contact.
This extends not only to children with whom Miracle Foundation and its partners work directly with, but also includes children whom staff are responsible for. Miracle Foundation believes that the situation of children must be improved through the promotion of their rights supported and demonstrated by all members of staff. Miracle Foundation's India Code of Conduct sets out the standards to which all staff members must adhere.