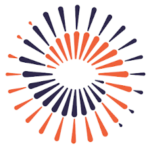 Job Type
Full-time
Description
VisionSpring is a pioneering social enterprise that just crossed the billion-dollar impact mark, correcting the vision of over 6 million people and growing at a rate of ~20-25% per year. With a robust portfolio of leading national and international foundations, governments and corporations as supporters, an innovative partnership with Warby Parker, and a growing cadre of long-term, major donors, VisionSpring is poised for significant expansion.
Reporting to the Global Director, Information Technology, the IT Manager and Team Lead will be a member of the Information Technology department.
ABOUT YOU
· You love all aspects of IT, and are comfortable talking about WAPs and routers one minute, Microsoft Azure the next, researching new technologies in the morning, writing SOPs and meeting with developers in the afternoon.
· You enjoy working with cross-functional teams to learn what their needs are and turn those needs into requirements and user stories / use cases.
· You enjoy working with programmers to build out the project / feature release plan.
· You pride yourself on dotting i's and crossing t's.
· You are a team player and enjoy working with other IT professionals.
· You work well in an open plan environment and see everyone as an equal, no matter what they're responsibilities are.
· You are comfortable scheduling meetings, setting agendas, keeping meeting notes, establishing action items and follow up meetings.
· You are flexible and adaptable; you thrive in environments where each day is unlike the next.
· You operate with integrity; you take pride in going above and beyond even when no one is watching. 
· You love to start, run, and complete projects, no matter how big or small
· You are excited to demonstrate your projects.
· You enjoy problem solving requiring research, development and corresponding with support.
· You like to manage projects of any IT persuasion.
ABOUT US
· VisionSpring is creating access to affordable eyewear, everywhere. Clear vision creates opportunities for increased learning, work, safety, civic participation, and quality of life.
· As a social enterprise, social change motivates us first. Our focus on sales and revenue targets serves and advances our mission objective—to increase functioning, productivity, and income earning potential for our low-income consumers by correcting refractive error with eyeglasses.
· We are working to transform the systemic dysfunction of an optical market that has failed to deliver eyeglasses—a 700-year-old technology—to 2.5 billion consumers in need of vision correction, most of whom live on less than $4 a day.
· We serve low-income consumers, not as beneficiaries but as customers. Our customers expect a high-quality and affordable product, and they will spend limited discretionary income for the immediate and tangible benefits of vision correction.
· By selling eyeglasses, we awaken new demand and seed a viable market. By selling new eyeglasses we are able to serve four times as many people per dollar input than the alternative of donating recycled ones. To efficiently scale, we must deliver each new unit with lower cost.
· We run our business on both sales metrics and social impact measures. We use a range of organizational forms and practices to get the job done.
· We believe in scaling our impact, not our organization. We are a lean team of doers.
WHAT YOU'LL DO
IT Manager and Team Leader
The IT Manager will be responsible for providing management for the development and release of internal software projects, and the management of customer support and infrastructure operations. If you work well in an energizing environment, have excellent communication, administrative, and technical skills, can multi-task under pressure, and are self-motivated…we want you!
Essential Functions
Manage small IT operations teams for internal customer support and cloud / LAN infrastructure.
Plan and execute project communications ensuring timely and accurate distribution of information, documentation, and issue resolution to all appropriate team members.
Lead, facilitate and track project deliverables using Agile & Waterfall methodologies.
Oversee QA/QC testing
Work closely with the Global Director, Information Technology to develop the annual strategic roadmap, hiring requirements      and staff performance reviews
Backup to Global Director, Information Technology
User acceptance / adoption.
Tools research and selection.
Provide program insights efficiently.
Work with teams across multiple locations and time zones.
Oversee programming team.
Oversee password maintenance.
Experience managing software development projects a plus.
Requirements
8+ years experience in IT operations and software product development.
Fluent reading, writing and speaking English
Experienced in feature release planning, product charter, scope definition, requirements gathering, project planning, change control, risk management and reporting.
Able to break down the requirements into user stories and can run the stories with Business and define prioritization.
At least 3 years project management experience using Agile and water- fall methodologies.
Experienced with the integration between various systems.
Work multiple projects simultaneously.
Ability to translate business requirements to technical documentation and artifacts.
Able to wireframe and prototype solutions.
Strong understanding of SDLC and its phases.
Ability to interact with users and translate needs into maintainable configurations, extensions and customizations.
Setup source code management / release platform (GitHub).
Setup automated QC/QA testing.
Experienced managing small IT teams.
Experience with Zoho Sprint a plus.
Working experience in database programming using RDBMS databases like Oracle, SQL Server or other RDBMS.
KEY COMPETENCIES
Excellent communication skills, both verbal & written.
Project management.
Team leader.
Meeting management.
Production Support experience.
Exposure to Microsoft IIS.· Experience with Microsoft Azure a plus.
Extraordinary follow-through, attention to detail and deadlines, and a strong personal sense of accountability.
Must meet the highest standards of ethics, with a demonstrated capacity for discretion and for handling sensitive information with care.
Meaningful experience working as a part of a team; demonstrated success collaborating with outside consultants to move projects forward.
Should be a quick learner & self- driven person.