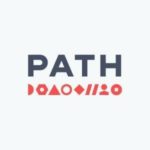 PATH is a global nonprofit dedicated to achieving health equity. With more than 40 years of experience forging multisector partnerships, and with expertise in science, economics, technology, advocacy, and dozens of other specialties, PATH develops and scales up innovative solutions to the world's most pressing health challenges. 
About the project
In providing for enhancing public health in the country, Fifteenth Finance Commission (XV FC) has allocated Rs. 70,051 Cr. for health grants through local governments for 2021-26. These grants are to be used for (i) conversion of rural sub-centers and primary healthcare centers (PHCs) to health and wellness centers (HWCs), (ii) support for diagnostic infrastructure for primary healthcare activities, and (iii) support for urban HWCs, sub-centers, PHCs, and public health units at the block level. It recommends involving Panchayati Raj institutions as supervising agencies in primary healthcare institutions to strengthen the overall primary healthcare system.
To enhance the implementation of XVFC, Pradhan Mantri Ayushman Bharat Health Infrastructure Mission (PM ABHIM) has been initiated to focus on building India's critical healthcare infrastructure at the local level over the next few years. It intends to strengthen primary, secondary, and tertiary care health systems, as well as to expand existing national institutions and establish new ones to address the diagnosis and treatment of new and emerging diseases.
PATH will be providing Technical Assistance (TA) to the state government, Uttar Pradesh for supporting the implementation of various activities under the National Health Mission, 15th Finance Commission (FC-XV) – Health Grants through Local Governments and Pradhan Mantri Ayushman Bharat Health Infrastructure Mission. PATH would also support the implementation of NQAS, LaQshya, MusQan, and Kayakalp-related activities. The TA will be structured to support the state in delivering effective, safe, and designing quality health interventions for its population and developing strategic policy frameworks to achieve the mission goals and objectives. Against this, PATH will contribute to improving the functioning of the state's health workforce, identify new challenges and priorities, and efficiently use available resources to meet and contribute to the national and state public health priorities.
Duty Location: State NHM Office, Uttar Pradesh.
Roles and Responsibilities:
Perform laboratory experiments used to diagnose and treat illnesses.
Supervise biological technicians and their work to evaluate the accuracy of their results.
Isolate bacteria and other microorganism cultures for future study.
Classify microorganisms found in collected specimens for future reference.
Monitor the effects of microorganisms on animals, plants, and the environment.
Develop and maintain validation in all protocols for various environmental controls.
Check and maintain stocks of chemicals, consumables, and glassware.
Maintain all workbook registers and instrument logbooks and other relevant records up to date written in a specifically approved format as nominated.
To perform Internal calibrations or daily checks of the instruments as nominated.
Be responsible for equipment procurement, equipment maintenance, and quality documentation.
Technical knowledge and expertise
Good knowledge and understanding of the National Quality Assurance Program
Ability to work with a team of professionals from diverse backgrounds and working with government and non-government agencies
Familiarity with the functioning of state and national government agencies and non-government organizations
Experience in working in coordination with multiple partners in public health program implementation on the ground
Management skills
Good interpersonal and communication skills
Openness to change and ability to receive/integrate feedback
Ability to plan, organize, implement, and report on work
Ability to work under pressure and tight deadlines
IT literacy, familiarity with re-presentation techniques, and ability to operate with online web-based applications
Skills in facilitation and coordination, entrepreneurial spirit, and demonstrated ability to work independently; commitment to teamwork and to working across disciplines
Demonstrates integrity and ethical standards 
Required Experience 
Minimum 3 years of relevant work experience in professional experience in demanding, results-oriented environments in the public sector and/or Private sector.
Candidate must have experience working in a public health laboratory (NTEP/NVBDCP/NACO/ COVID-19 Lab etc)
Research the findings of other scientists and attend conferences to stay up to date.
Publish research papers and technical reports of your findings.
Present findings to other scientists, engineers, executives, and the public.
MBBS and MD Microbiologist/ Pathologist/ Biochemistry/ Virologist or BSc, MSc and/or PhD in Microbiology/ Pathology/ Biochemistry/ Virology 
Travel: The position requires to undertake frequent visits to the target district to ensure timely completion of project activities in the state.
Remuneration: Not Negotiable
Duration: 1 year (On 3rd party payroll)
Must have legal authorization to work in India.
PATH is dedicated to building an inclusive workforce where diversity is valued.
PATH is an equal opportunity employer. Every qualified applicant will be considered for employment. PATH does not discriminate based on race, color, religion, gender, gender identity or orientation, genetic information, age, national origin, marital status, disability status, political ideology, military or protected veteran status, or any other characteristic protected by applicable federal, state, or local law.