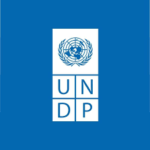 Background
UNDP is committed to achieving workforce diversity in terms of gender, nationality and culture. Individuals from minority groups, indigenous groups and persons with disabilities are equally encouraged to apply. All applications will be treated with the strictest confidence.
UNDP does not tolerate sexual exploitation and abuse, any kind of harassment, including sexual harassment, and discrimination. All selected candidates will, therefore, undergo rigorous reference and background checks.
UNDP is the UN's global development network, an organization advocating for change and connecting countries to knowledge, experience, and resources to help people build a better life. UNDP is on the ground in about 170 countries and territories, working with national counterparts on solutions to global and national development challenges.
In the programme countries, UNDP supports stabilization, state-building, governance and development priorities in in partnership with the host governments, the United Nations system, the development partners and other partners to help the country to achieve sustainable development by eradicating poverty in all its forms and dimensions, accelerating structural transformations for sustainable development and building resilience to crises and shock.
UNDP has worked in India since 1951 in almost all areas of human development, from systems and institutional strengthening to inclusive growth and sustainable livelihoods, as well as sustainable energy, environment and resilience. UNDP's programmes continue to fully integrate a global vision for catalytic change with India's national priorities. With over 30 projects on the ground in almost every state, today UNDP India works to achieve the Sustainable Development Goals by transforming traditional models to do development differently.  In a rapidly changing global environment, the work of UNDP and the broader UN family aligns with the Government of India's new national development vision, India 2030, and builds upon the Sustainable Development Goals. UNDP India's country programme for 2018-2022 has three major focus areas:
Inclusive growth
Environment and energy
Strengthening systems and institutions
These are supported by a framework of renewed partnerships and blended finance solutions, a pool of financial and technical resources for greater impact and scale, and South-South expertise.
You are invited to join a team of dedicated development professionals whose primary role is to support the India to achieve the 2030 Agenda.  As part of the UNDP team your focus will be to work with multiple stakeholders to find the country specific solutions that lead to sustainable development and to ensure no one is left behind – and we reach those furthest behind first.
UNDP is looking for individuals who have the communication, analytical, planning and implementation capacities that can address links, choices and connections across many issues and sectors.  We seek individuals who can apply global best practice to national contexts. We are looking for people who are enthusiastic, motivated, and committed to making a positive contribution to Development in India.
Background and scope of portfolio
The Green Climate Fund (GCF) funded project on "Enhancing Climate Resilience of India's Coastal Communities" supports the Ministry of Environment, Forests and Climate Change  to enhance the resilience of the lives and livelihoods of the most vulnerable populations, particularly women, in the coastal areas of India to climate change and extreme events, using an ecosystem-centered and community-based approach. In addition, this project contributes towards the achievement of climate priorities outlined in India's National Action Plan on Climate Change (2008), the State Action Plans, as well as commitments outlined in India's Nationally Determined Contribution (2015).
This project will enhance the resilience of coastal communities throughout India, through the implementation of interventions under the following inter-linked outputs:
Output 1: Enhanced resilience of coastal and marine ecosystems and their services;
Output 2: Climate adaptive livelihoods for enhanced resilience of vulnerable coastal communities;
Output 3: Strengthened coastal and marine governance and institutional frameworks for climate resilient management of coastal areas
The above will be  achieved through interventions in target landscapes in the three states- Andhra Pradesh, Maharashtra and Odisha  to i) protect and restore ecosystems such as mangroves and seagrass, and the services they provide, especially buffering storm surges, and ii) help communities adopt climate-adaptive livelihoods and value chains iii) mainstream EbA principles into coastal planning and governance, enabling intersectoral coordination for addressing climate risk across all of India's coastal states.
Duties and Responsibilities
 
The Monitoring and Evaluation (M&E) Officer will report to the National Project Coordinator, UNDP and Additional Secretary (National Project Director), Ministry of Environment, Forest and Climate Change for day-to-day supervision and administrative instructions. The overall reporting to National Project Coordinator, UNDP.
The Monitoring and Evaluation (M&E) Officer will be performing a variety of monitoring and evaluation services as per the project's monitoring framework. The officer will work closely with the NPMU and SPMUs(Andhra Pradesh, Maharashtra, Odisha) to ensure all  M&E requirements are fulfilled under the project for timely reporting as per project timelines.
Duties and Responsibilities
Responsible for monitoring the progress of national and state level project activities according to the results framework.
Support the National Project Coordinator in regular monitoring of project results and risks (technical, operational, institutional, social and environmental) and ensure mitigation measures are put into place on a timely basis.
Ensure that all project staff maintain a high level of transparency, responsibility and accountability in M&E and reporting of project results.
Ensure that the standard UNDP and GCF M&E requirements are fulfilled to the highest quality. This includes, but is not limited to, ensuring the results framework indicators are monitored annually in time for evidence-based reporting in the Annual Project Report.
Develop and monitor the  annual/quarterly work plans, and progress reports (as per reporting requirements) prepared by the NPMU/SPMUs
Establish an Evaluation Plan that ensures that all relevant stakeholders undertake annual reviews and a Final Evaluation; Quality assurance of the project interim evaluation report and management response
Regularly monitor and update the results framework as needed through physical verification on ground of all indicators
Quality assurance  of project reports
Any other responsibility assigned by supervisor
Competencies
Core competencies: 
Achieve Results: LEVEL 2: Scale up solutions and simplifies processes, balances speed and accuracy in doing work
Think Innovatively: LEVEL 2: Offer new ideas/open to new approaches, demonstrate systemic/integrated thinking
Learn Continuously: LEVEL 2: Go outside comfort zone, learn from others and support their learning
Adapt with Agility: LEVEL 2: Adapt processes/approaches to new situations, involve others in change process
Act with Determination: LEVEL 2: Able to persevere and deal with multiple sources of pressure simultaneously
Engage and Partner: LEVEL 2: Is facilitator/integrator, bring people together, build/maintain coalitions/partnerships
Enable Diversity and Inclusion: LEVEL 2: Facilitate conversations to bridge differences, considers in decision making
Cross-Functional and Technical competencies:
Business Development:
Knowledge Facilitation: Ability to animate individuals and communities of contributors to participate and share, particularly externally
Knowledge Generation: Ability to research and turn information into useful knowledge, relevant for context, or responsive to a stated need
Business Management 
Communication : Ability to communicate in a clear, concise and unambiguous manner both through written and verbal communication; to tailor messages and choose communication methods depending on the audience
Ability to manage communications internally and externally, through media, social media and other appropriate channels
Monitoring: Ability to provide managers and key stakeholders with regular feedback on the consistency or discrepancy between planned and actual activities and programme performance and results
Evaluation: Ability to make an independent judgement based on set criteria and benchmarks –
Ability to anticipate client's upcoming needs and concerns
Partnerships Management: Ability to build and maintain partnerships with wide networks of stakeholders, Governments, civil society and private sector partners, experts and others in line with UNDP strategy and policies
Required Skills and Experience
 
Education:
Bachelor's degree in Science/ Management or any other related field is essential and Master's degree in Science/ Management or any other related is desirable
Experience:
At least  7 years of  relevant experience in project management, reporting and research or related area
Outstanding communication, project management and organisation  skills
Experience of working with multi-laterals with relevant work experience in    monitoring results based management framework is desirable
Experience of working with Central and / or State Governments on similar assignments will be preferred
Experience in using MS Office and other common Management Information Systems (MIS
Synthesizes information to communicate independent analysis * Communicates ideas and positions with command and confidence * Finds common ground to solve problems
Models independent thinking and action * Demonstrates behaviors of teamwork, collaboration, knowledge sharing, maintaining relationship                  
Understands and applies fundamental concepts and principles of a professional discipline or technical specialty relating to the position;
Experience in the usage of computers and office software packages, good knowledge and experience in handling of web-based management systems;
Demonstrates substantive and technical knowledge to meet responsibilities and requirements of the post with excellence;
Possesses the capacity for strategic planning, result – based management and reporting;
Ability to build a functioning network with stakeholders to support M&E activities
Knowledge of monitoring parameters, frameworks and evaluation procedures
Good facilitation and communication skills
Ability to carry out research and communicate strategic pieces that guide decisions on strategic programme directions
Tailors and presents information to diverse audiences using a variety of communication delivery methods (e.g., written, electronic, oral, interpersonal) Documentation
Good interpersonal skills and ability to establish and maintain effective partnerships and working relations with people in a multi-cultural, multi-ethnic environment with sensitivity and respect for diversity;
Demonstrated skills in building, mobilizing, and connecting with a wide range of stakeholders – insurance agencies, farmer organisations, state agencies etc.,
Hands-on experience in design, formulation, implementation, monitoring and evaluation.
Ability to lead consultative meetings at national and state level with partners and senior stakeholders to identify priorities and manage the timely delivery of project activities.
Reliable in delivering own parts of the work as part of a team effort
Demonstrates excellent work/project planning skills;
Is open to change and ability to manage complex, ever-changing environments;
Ability to build a functioning network with stakeholders to support M&E activities
Knowledge of monitoring parameters, frameworks and evaluation procedures
Desirable: Knowledge of the language of the target state (Marathi, Odiya, or Telugu)
Language Requirements
Excellent knowledge of written and spoken English and Hindi is essential
Note: This position is open to India nationals only
Monthly remuneration is in the range of INR 1,03,675/- to INR 1,49,111/- per month. Remuneration will depend on qualification and relevant experience.