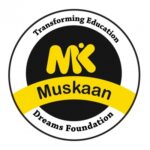 Organization Background
Muskaan Dreams is a social impact Ed-Tech nonprofit, committed to bridging the digital divide in government schools by empowering teachers with technology so that every student has the opportunity to take advantage of digital learning and skilling in order to prepare for the future with rapidly evolving needs in the job market. For more information, please visit www.muskaandreams.org
Our vision: Digital promise to Every Child
Summary:
Designation: Program Associate (Operations)
Reporting to: Associate Program Manager
Experience : 1-3 Years (Nonprofits work preferred)
Vertical : Operations
Location: Indore(M.P), Dhar(M.P),
Employment Type : Full-time
Employment Level : Junior-Level
Joining Date: Immediately
The Field Associate position in the operational role offers young, motivated, energetic people the opportunity to be an integral part of Muskaan Dreams' work. The Field Associate is responsible for the monitoring and implementation of the Programs run by the organization at different schools at the Block level in the District. The position involves the opportunity to work in close association with partner schools and act as a liaison between organizations and schools to ensure the smooth functioning of the program with the help of a team & technology.
● Able to monitor the progress and implementation of the programs at schools. (Physically and Virtually)
Understanding of collection of data, and other relevant information and reporting it to the team/supervisor accordingly
Understanding of digital literacy/skills
He/She needs to work closely with Govt. officials, School, teachers, and team for smooth functioning of the program. (Administrative to Digital literacy support)
Keep in regular touch with the local administrative authorities and implementing partners as requested by the team/ supervisor.
He/She should be able to undertake regular visits to various school sites in order to understand the need of the person of concern with particular attention to the needs of the program
Able to act as a facilitator when required.
Able to conduct Orientation and training of teachers and Students on Digital literacy
He/She able to work closely with community people like SMC, Parents, and youth
Able to manage the small and large events at the Block and district level
He/She will be responsible to contribute and provide input to the preparation of status and progress reports by providing information, preparing graphs, tables etc.
He/She should be competent enough to assist in other administrative tasks as required and relevant to the development of the project and team for the implementation of the same in a given time.
He/She will be responsible for representing Muskaan Dreams on the ground.
He/She should have the understanding and knowledge to contribute to other relevant tasks and duties towards the organization
Ability to work in a collaborative team environment
Liaising with (internal & external stakeholders)
Open for travelling to other states, districts and Block to support other projects based on need
Key Responsibilities but not limited to:
If you are self-motivated and have a can-do attitude, this is the perfect role for you.
Effective monitoring and implementation of the Muskaan-run programs at schools (Physically and Virtually)
Conduct regular testing, Orientation and training for Schools, Teachers, and Students on the existing and newly developed product.
Conduct a need-based survey, Data collection Baseline, Midline and Edline for School teachers, Students and Parents.
Enabling Schools and teachers to adopt new technology and tools
Collect evidence and Change case studies from the field at a regular interval.
Ensure increasing Student learning outcomes and increase in teacher experience in technology adoption
Manage a team of Interns and volunteers to ensure on-time delivery of outcome
Provide support to team & stakeholders.
Liasoning with government officials.
Reporting & documentation for internal and external purposes.
Experience Requirements:
Graduate/Post-graduate preferably in the education or development sector
Excellent communication and documentation skills in English & Hindi
Effective leadership skills and problem-solving ability
Passion to impact lives and bring change in society 
Must have skills and competencies:
People Management & Development
Reporting, documentation & design
Basic knowledge of tech products/programs
Decision-making, critical & analytical thinking
Social & effective communication skills
Creative & Proactive
Building relationships with government & team
Fluency in English & Hindi both in writing and speaking
Goal-driven and result oriented
Basic understanding of Microsoft Office, Excel & PowerPoint
Awareness of local areas and blocks
Accountable, Ambition, Collaboration, Creative
Humble & empathetic
Comfortable in field/ Groundwork
Open for local/(Needs-based outside) commutes and travel
Accountable, Ambition, Collaboration, Creative
Humble & empathetic
Other Requirements: It will be preferred if the candidate has his/her own vehicle, Smartphone and laptop for the proper execution of roles and responsibilities.
Compensation:
Muskaan Dreams offers compensation as per the experience & competitive pay with excellent benefits. The non-monetary compensation includes a unique opportunity to be part of an innovative, meaningful, fun and rapidly growing organization transforming the lives of millions of children in India by focusing on digital literacy and skill-building in education.
To be successful at Muskaan Dreams, you will also:
Have a passion for our mission and a strong desire to impact a dynamic nonprofit organization
Be a proactive and innovative thinker who achieves results and creates positive change
Have a very high level of personal and professional integrity and trustworthiness
Embrace diversity and a commitment to collaboration
Thrive in a fast-paced and fun environment
Muskaan Dreams is proud to be an equal opportunity employer committed to identifying and developing the skills and leadership of people from diverse backgrounds. EOE/M/F/Vet/Disabled
How to Apply: Please send your updated resume to info@muskaandreams.org
Process: Profile submission<>Assignment<>Personal interaction<>Final discussion.
Note: A typical recruitment process for these roles takes about 30-45 days, we'll keep you updated about the progress through email.
For queries: +91 9754175881 (use WhatsApp) or hrm@muskaandreams.org
"Only Apply if you love meeting people and love teamwork, you want to be part of an exciting roller coaster ride, you are crazy enough to still apply.