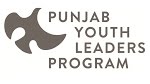 Website Punjab Youth Leaders Program
About the program:
Punjab Youth Leaders Program (PYLP) is a two-year full-time leadership development program that brings together individuals who have shown exceptional leadership potential. During these two years, the PYLP Young Leaders work towards bringing systemic improvements in the functioning of government schools in Punjab. In the process, they get an opportunity to grow by building their own leadership competencies. The aim of the program is to create and nurture a strong community of future leaders who will have the required understanding, competencies, and resources to initiate systemic change in Punjab.
PYLP is the flagship initiative of Sanjhi Sikhiya, which is a collective of passionate individuals committed to transforming Punjab into a land of Hope, Courage, and Possibilities. We aim to strengthen the governance of primary schools at the local level and improve the teaching-learning process in the classrooms. We do this by strengthening institutions like School Management Committees (SMC) and Panchayat, forming professional learning communities of teachers, and building the capability of system leaders.
About the Role:
The Program Associate (PA) plays a critical role in ensuring a smooth experience and functioning of all the young leaders in a particular district. This is a very entrepreneurial role that will require the PA to wear multiple hats and manage government stakeholder relationships, manage collaborations with local institutions, solve ground-level issues and prepare for small and large-scale events in the process. We are currently operating in two districts, namely Fatehgarh Sahib and Patiala.
The current context gives us unprecedented opportunities to redefine the public education system. Our 5-year long partnership with the education dept places us well to design and launch programs at scale. This opportunity provides anyone interested in systems change, education, and youth development; a great platform to be a part of the change process and experience impact at a massive scale. The Program Associate is expected to exemplify strong values of grit, collaboration, compassion amongst others.
Role and Responsibilities:
If you are self-motivated, have a can-do attitude, possess an unwavering belief that meaningful collaboration and co- creation can enable sustainable change in education and you enjoy building lasting relationships, this is the perfect role for you.
As the Program Associate, you would –
● Support in all aspects of operations in a specified district
● Build a local support base that can help further PYLP'smission
● Run the annual operations calendar of PYLP in the district
● Provide communications support and capture stories from the field
● Liaison with the government officials and keep all important stakeholdersengaged
● Collaborate with other district teams and ensure smooth flow ofinformation
● Be responsible for mobilizing volunteers and managing them
Your role will include the above-mentioned responsibilities, but not limited to this. It is subject to change based on the skill-set you bring to the table or develop while working in this role.
Experience Requirements:
● Understanding of learning process in a classroom and governance system of education inIndia
● Awareness of the initiatives towards education transformation in different parts ofIndia
● Minimum 2 years of work experience in education
● Knowledge of Punjabi (Read and Write) is preferred
Values, Competencies, and Skills:
● Strong alignment to work towards ensuring quality education for all
● Strong ability to nurture and strengthen relationships at all levels
● Excellent communication and interpersonal skills
● Eagerness to continuously learn, research, and innovate
● Ability to handle ambiguity and complexity with ease
● Self-driven, capable of managing one's self and time.
● Diversity of skill sets and the ability to work in cross-functionalteams
● Strong leadership, managerial, and data analysis capabilities
● Ability to plan and prioritize work, based on need
Location: Fatehgarh Sahib/Patiala, Punjab
Preferred Date of Joining: Immediate
Duration: Min. 3 years commitment
CTC: 3.5-5 LPA (commensurate with skill and experience)
How to Apply?
Upload your cover letter and updated CV in a single PDF. Save the file like this: FirstName_LastName.
Applications are being reviewed on a rolling basis. The sooner you apply, the better. You can send in your queries here: teampylp1@gmail.com