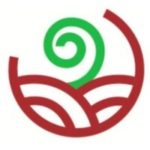 ShikshaLokam – Who are we?
ShikshaLokam is an NGO catalysing education leadership in India, enabling and amplifying leadership development opportunities for individuals and institutions engaged in K-12 education systems. We offer open-source technology capabilities and resources to the ecosystem players – Individuals, NGOs, and the Government – to enable education leadership development at a large scale with high impact.
ShikshaLokam is a manifestation of Societal Platform thinking, a systemic method to resolve complex societal challenges with speed, at scale, and sustainably. 
What would you do? – Roles and Responsibilities 
We are seeking a motivated, can-do attitude Program Lead who enjoys networking and establishing relationships to join our growing team. If you are someone who possesses an unwavering belief that meaningful collaboration and co-creation can enable sustainable change in education, this is the perfect role for you. In this role, you would be leading and managing state-level programs in collaboration with our partner organizations. 
As a Program Lead, you would: 
Lead and manage various leadership programs with states and centre 
Liaison and manage relationships with the partner CSOs and Government Officials 
Support and enable partners in program implementation 
Co-create program design and solutions design with the partners
Devise strategies for rapid adoption and acceptance of programs among stakeholders 
Coordinate with internal teams to ensure smooth program implementation 
Define and monitor program success metrics 
Create knowledge and process documents that improve program replicability. 
Who are we looking for? – Requirements and Qualifications 
Education: Graduation or above 
Minimum 4 years of work experience in the education sector 
Fellowship or work experience with Govt. actors in the education sector is preferred 
Excellent communication and interpersonal skills 
Excellent problem solving and analytical skills 
Reflective Behavior towards improving self and enabling others in the team 
Must be able to handle operational rigour and speed 
Ability to work with cross-functional teams and possess stakeholder management skills 
Comfort and facility with technology 
Location: Delhi |UP | Punjab | Bihar (depending on the state you are applying for)
The role will require need-based travel to different states. 
Remuneration: INR 6.0 L to 7.2 lakh per annum basis experience 
To Apply: Write to us with your resume and a cover letter to veena@shikshalokam.org