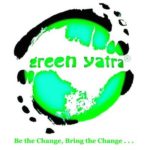 Location: 
Mumbai, Delhi
Qualification: 
Qualification: MBA/MSc/Master/MSc in Natural Resource Management/ Environmental Science/ Water Management/ Botany/ Horticulture/ Agroforestry
Experience: Minimum 5 years
Desirable Skills:
Passionate and enthusiastic for environment
Project Management and Leadership skills to lead and manage different project and teams
Open to take multiple responsibilities and roles apart from designated work profile
Compulsory prior experience of Forestry/ Miyawaki Afforestation/ Biodiversity Park and Botanical
Park development and Water conservation, Natural Resources Management
Ready to work on field in tough conditions and frequent travelling
Efficient written and verbal skills in English and local language to communicate with top corporate and govt officials
Good PR, relationship management and onsite problem-solving skills
Knowledge and experience of working in a Not for Profit
Excellent computer skills – MS Office (PowerPoint and Excel) with Project proposals and report making
What Green Yatra can offer you:
A competitive remuneration package.
A challenging, flexible, compassionate and employee-oriented work environment.
A chance to be a part of one of the leading NGOs in India and expand your knowledge and skills in the world of sustainable growth and development.
Salary:
Rs. 30,000 to 60,000 per month
Applying candidates must send their updated CV and latest photo, work Reports/Presentations, Pictures, Videos and Salary expectations on work@greenyatra.org