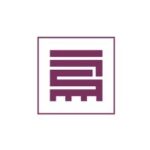 India Leaders for Social Sector (ILSS) is a non-profit that aims to be India's preeminent leadership development organization for the social sector. We aim to increase the effectiveness of the top 500 nonprofits in the sector by 2x to create catalytic impact at scale.
Overview
To achieve the mission, ILSS has a three-pronged approach:
● Bringing corporate talent into leadership and board positions in the social sector
● Running well-researched capacity building programs in critical domains for the social sector
● Building the social sector ecosystem to instill a strong focus on high-quality talent / talent development
Since 2017, ILSS has run successful programs like:
● Flagship Leadership Program with 13 editions (across in-person and online), designed to enable senior leaders from various sectors to learn about the social sector and become part of it. The program currently has 240+ Alumni, out of which 110+ have already transitioned to the social sector
● A Board Program for CXOs in the corporate sector to serve as board members for nonprofits in the social sector. The first edition had 18 senior leaders participate
● A Fundraising Program with over 145 current Alumni who are leaders responsible for resource mobilization in their respective organization
● A People Practices Program which has completed its first pilot online and is gearing up for the second one in person
Job Title: Program Manager
Number of Positions Open: 2
Position Summary
We are looking for an enthusiastic and entrepreneurial Program Manager to support program development and execution for ILSS programs. The Program Manager will be mapped to different programs at different times, thereby enabling an accelerated learning journey across programs and audiences.
The Program Manager will work in a highly dynamic environment with a closely-knit, highly motivated, entrepreneurial team. If you enjoy working hard, learning every day and setting high standards for yourself, join the ILSS team.
Roles & Responsibilities: The Program Manager will work closely with the program lead on program design and implementation activities. Key responsibilities will include, but not be limited to:
Program Implementation
● Planning and managing operations for delivering a high-quality learning program
● Coordination and communication with Program Faculty, Mentors and Participants
● Managing logistics, including managing activity calendar; coordinating with the Program Faculty and managing assignments, notes and/or session material on the Learning Management Platform
● Attending all Program Sessions and ensuring appropriate documentation for learning
● Tracking and recording the submission of feedback by the program participants
● Supporting the alumni work, including communications, continuous learning opportunities, impact studies etc.
Content Development for Program Materials
● Creating communication material to be shared with program participants, including preparation material for the participants
● Creating and executing reports after the end of each program cycle
Other Responsibilities
● The candidate will also be required to support the team with other tasks towards program outreach, candidate selection and communications, where required.
Required Qualifications, Skills and Abilities
● 5-7 years of overall experience, with at least 2-3 years in program management
● Proficiency in adult learning settings, ideally across in-person and virtual mediums
● Proficiency in MS Offce (Word, Excel, PowerPoint Presentation)
● Excellent written and oral communication skills
● Strong people management and networking skills
● Strong planning and organizational skills
● Openness to learning and feedback
● Ability to manage projects independently
● Master's degree from a reputed university preferred
Location
Ideally, Gurugram (Delhi NCR), open to locations for the right candidate.
Compensation
Depending on the candidate's experience, ILSS offers compensation on par with Indian philanthropy pay scales, and the range for this role is Rs. 9 – 12 lakhs based on experience.
How to apply
If you are excited about the role, write to us at contact@indialeadersforsocialsector.com cc-ing ayush@indialeadersforsocialsector.com with the subject line 'Application for Program Manager' attaching your CV & Cover Letter.