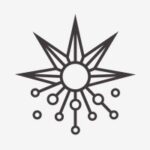 The Wadhwani Institute for Artificial Intelligence (Wadhwani AI) is an independent nonprofit institute developing AI-based solutions for underserved communities in developing countries.
We work with over 40 partners including key government agencies, international development organizations, NGOs, and research organizations to identify real-world challenges, create and deploy innovative AI solutions to reach intended users and beneficiaries – with the objective of creating sustainable, scalable impact.
Our projects are supported by leading philanthropies such as the Bill & Melinda Gates Foundation, USAID, and Google.org. Our accolades include winning the Google AI Impact Challenge (one among 20 out of 2600 competitors globally) as well as multiple awards at the 2021 Fast Company World Changing Ideas.
Our current portfolio of initiatives spans tuberculosis, maternal, newborn, and child health, Covid-19, and cotton farming.
ROLES AND RESPONSIBILITIES:
Identify organizations (government agencies, nonprofits, or corporates) to partner with, problem areas to focus on, and data sources relevant to those problems
Work closely with ML scientists, engineers, and product managers to help narrow down problem areas to specific AI use-cases
Own and manage external partnerships. Seek and synthesize stakeholder inputs to help define incubation roadmap and solution requirements 
Design, set up, and execute efforts such as data collection and curation, field experiments, and pilots
Pull together landscape analysis studies, concept notes, presentations, and analytical models as needed 
IDEAL BACKGROUND:
6-8 years experience designing and implementing national or state level programs in education and/or skilling & livelihoods, working with government and/or top-tier nonprofits
Experience managing all aspects of program implementation, including hiring
Experience writing proposals for top-tier international funding organizations
Strong problem solving and analytical skills, solution-oriented thinking
Technology enthusiast, with an innovator mindset. Prior experience in building or deploying AI-based products is a strong plus
Excellent written and verbal communication
Effective interpersonal and collaboration skills
Willing to travel and excited to get on the ground in rural settings
Multiple Indian languages is a plus