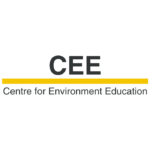 Website Centre for Environment Education (CEE) India
CEE requires a dynamic and enthusiastic Project Officer at Ahmedabad for coordinating a campaign on single use plastics targeted at youth across India. 
 
Required skills include proficiency in communication in English, good skill of managing data sets, presentations, multi-stakeholder communication and relationship management, networking, planning and organising campaign related activities along with the team, research and evaluation reporting to the funder, conducting orientations and training programmes, all online.
 
The campaign will run from February till June 2022, with the possibility of extension. While this position initially is for short-term, if found suitable, the person may also have the opportunity to take on various other responsibilities at the youth programmes group after the campaign.  Master's Degree in Communication/ Environment Science / Social Sciences with min. 2-3 years experience would be desirable. Relevant experience of managing a large scale online campaign will be very useful for this role.