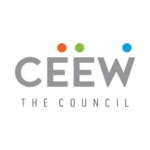 Website CEEW - Council on Energy, Environment and Water
About us
The Council on Energy, Environment and Water (CEEW) is one of South Asia's leading not-for-profit policy research institutions. The Council uses data, integrated analysis, and strategic outreach to explain – and change – the use, reuse, and misuse of resources. The Council addresses pressing global challenges through an integrated and internationally focused approach. It prides itself on the independence of its high-quality research, develops partnerships with public and private institutions, and engages with the wider public.
In 2019, CEEW once again featured extensively across nine categories in the 2018 Global Go To Think Tank Index Report, including being ranked as South Asia's top think tank (15 th globally) with an annual operating budget of less than USD 5 million for the sixth year in a row. CEEW has also been ranked as South Asia's top energy and resource policy think tank in these rankings. In 2016, CEEW was ranked 2nd in India, 4 th outside Europe and North America, and 20 th globally out of 240 think tanks as per the ICCG Climate Think Tank's standardised rankings.
In nine years of operations , The Council has engaged in over 230 research projects, published over 160 peer-reviewed books, policy reports and papers, advised governments around the world nearly 530 times, engaged with industry to encourage investments in clean technologies and improve efficiency in resource use, promoted bilateral and multilateral initiatives between governments on 80 occasions, helped state governments with water and irrigation reforms, and organised nearly 300 seminars and conferences.
The Council's major projects on energy policy include India's largest multidimensional energy access survey (ACCESS); the first independent assessment of India's solar mission; the Clean Energy Access Network (CLEAN) of hundreds of decentralised clean energy firms; the CEEW Centre for Energy Finance; India's green industrial policy; the USD 125 million India-U.S. Joint Clean Energy R&D Centers; developing the strategy for and supporting activities related to the International Solar Alliance; designing the Common Risk Mitigation Mechanism (CRMM); modelling long-term energy scenarios; energy subsidies reform; energy storage technologies; India's 2030 Renewable Energy Roadmap; energy efficiency measures for MSMEs; clean energy subsidies (for the Rio+20 Summit); Energy Horizons; clean energy innovations for rural economies; community energy; scaling up rooftop solar; and renewable energy jobs, finance and skills.
The Council's major projects on climate, environment and resource security include advising and contributing to climate negotiations in Paris (COP-21), especially on the formulating guidelines of the Paris Agreement rule-book; pathways for achieving Nationally Determined Contributions (NDCs) and mid-century strategies for decarbonisation; assessing global climate risks; heat-health action plans for Indian cities; assessing India's adaptation gap; low-carbon rural development; environmental clearances; modelling HFC emissions; the business case for phasing down HFCs; assessing India's critical minerals; geoengineering governance; climate finance; nuclear power and low-carbon pathways; electric rail transport; monitoring air quality; the business case for energy efficiency and emissions reductions; India's first report on global governance, submitted to the National Security Adviser; foreign policy implications for resource security; India's power sector reforms; zero budget natural farming; resource nexus, and strategic industries and technologies; and the Maharashtra-Guangdong partnership on sustainability.
The Council's major projects on water governance and security include the 584-page National Water Resources Framework Study for India's 12 th Five Year Plan; irrigation reform for Bihar; Swachh Bharat; supporting India's National Water Mission; collective action for water security; mapping India's traditional water bodies; modelling water-energy nexus; circular economy of water; participatory irrigation management in South Asia; domestic water conflicts; modelling decision making at the basin-level; rainwater harvesting; and multi-stakeholder initiatives for urban water management.
Job Description
Council on Energy, Environment and Water (CEEW), New Delhi
Research Analyst/Programme Associate – Technology for Transition 
Terms of Reference
At CEEW, we are deliberate about what we stand for (and what we don't stand for!) as an employer. So, if the below description strikes a chord, we would love to hear from you!
At CEEW, we build careers in public policy
• We offer strong visionary leadership – with emphasis on research and impact at scale​
• We actively promote leadership by initiative​
• We celebrate talent and ambition​
• You will be surrounded by smart people who will challenge you and help you grow​
• You will learn faster than your peers in other organisations
• Curiosity and irreverence as well as responsibility come together at CEEW​
• You will get best in market remuneration​
• We provide a safe space for all​
• At CEEW, your life is your example for others​
Designation offered: Research Analyst/Programme Associate  
Reporting to: Fellow 
Team: Tech for transition
Location: New Delhi, India
Programme Description
Globally, countries and companies are at aiming to transit to a low carbon pathway in the coming decades. Many countries have already announced their Net Zero emission targets starting 2050. India has also committed to a Net-Zero path and aims to achieve the same by 2070. The country has also committed to setting up 500 GW of non-fossil fuel based power generation capacity, 50 per cent renewable energy capacity, reduction of one billion tonnes of carbon emission and reduction of carbon intensity by 45 per cent by 2030. 
Advancements in hard and soft components of technology will be crucial for reduction, capture and offset of emissions. Technologies need to be designed and developed according to the local requirements. It is hence imperative that technological innovations across the value chain be conceptualised, designed, nurtured and supported proactively for applications in the India. Given the magnitude of change that is required, India can become the global powerhouse that co-develops, deploys, manufactures, exports and recycles these emerging and next-generation technologies.  The research programme would assess the impacts and eventually drive technological advancements across the value chain – procurement, manufacturing, deployment, reuse and recycling. 
Purpose: 
CEEW seeks to hire a Research Analyst/Programme Associate for the newly set up Technology for Transition team. The individual will responsible for independently conducting primary and secondary research in the field of energy storage. S/He will be looking at various aspects ranging from manufacturing, supply chain and deployment. The successful applicant will track global market developments and work with the team on robust quantitative and qualitative analyses of new and upcoming energy storage technologies. The candidate will conceptualise and identify policy recommendations to support Indian policymakers in bringing new technology to India and scaling up domestic manufacturing. The candidate will be expected to explore work with various stakeholders to conceptualise pilot projects. Additionally, the candidate will also develop innovative market and financing solutions required to scale up energy storage technologies. 
We are looking for individuals with hands-on experience to expand the Council's work on energy storage. 
Job Duties and Accountabilities: 
Track latest technological innovations in the energy storage sector at the national and international level.
Track the global storage industry for new deployments, technology updates, collaborations, mergers etc
To analyse existing policies and technologies to design solutions that are technically and commercially sound for on ground implementation in the near future.
Track best practices of other countries where technological innovations and deployment has flourished.
Build necessary networks with key stakeholders in the government, industry, venture capitalists, technology startups, academia and research institutions. Leverage the network to conceptualise new projects.
Develop research outputs in various forms such as publications, journal papers, reports, op-eds, and articles.
Work with senior researchers on conceptualising new projects (as and when needed)
To participate in relevant conferences, workshops, training programmes as necessary to communicate research findings and gain insights on new research in focus areas.
Desirable Outcomes (first year)
Build CEEW's knowledge and understanding across the value chain for one key technology. For that technology, the candidate will be expected to build relationship with key stakeholders and industry experts across the world. The outputs may be in form of reports, white papers, webinars etc.
Work with team to design and institutionalise one platform to support and scale up innovation of one shortlisted technology.
Take up atleast one institutional responsibility or actively work on one institutional initiative.
Shortlisting Criteria and key skills:
Foundational degree in engineering is a pre-requisite. A graduate/doctoral degree in engineering, public policy, energy economics or related disciplines such as energy management would be desirable.
Must have a functional knowledge of energy storage sector with a broad understanding of the power sector in Inida.
Ability to leverage his/her stakeholder network in the power, energy storage and transport sector to keep a tab on the latest trends
Ability to summarise and communicate the insights/findings as reports and presentations
Experience
At least 2-5 years of relevant work experience in research in areas mentioned in the 'Purpose' section.
Experience of working with various stakeholders holders in the public and private institutions within and outside India
Main skills
Ability to identify technical and policy issues, interpret data, develop quantitative methods, and identify/ develop creative solutions
Good written and oral communication skills; Good report writing skills
Strong networking skills and experience in dealing with different stakeholders, including central and state government officials, discom officials, and researchers is essential.
Strong analytical skills, including quantitative research
Ability to use MS Office application suite including MS Excel
Ability to represent the research and the organisation at various national and international platforms
Desirable: Relevant publications in peer reviewed journals/book chapters
Personality
Willingness to learn new research and project management skills
Interest in next generation technology with a belief that even small innovations can impact the pace of climate change
Ability to adapt to new environment and deliver under tight deadlines in a professional environment
Striving for rigour in research and quality in work output
Ability to effectively work in a team while being able to independently drive research with minimum assistance, when time demands
Ability to dig deeper into details, while also keeping a sense of the broader objectives and big picture
Willingness to learn, grow and develop at personal and professional front, at a rapid pace with a steep learning curve
Ability to work in an interdisciplinary and multicultural environment
CEEW operates in a dynamic environment and the candidate will be required to show flexibility in undertaking a variety of tasks. CEEW is an equal opportunity employer. Female candidates are encouraged to apply. 
Compensation
Competitive compensation – commensurate to the experience and matching the best of standards adopted by industry or other similar organizations for similar roles.
Application Process
Applications will be reviewed on a rolling basis. Only shortlisted candidates will be notified by us. We appreciate your interest.