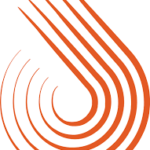 The Abdul Latif Jameel Poverty Action Lab (J-PAL) J-PAL was established in 2003 as a research center at the Economics Department at MIT. Since then, it has grown into a global network of researchers who use randomized evaluations to answer critical policy questions in the fight against poverty. J-PAL is propelled by a first-rate team dedicated to research, policy, training, and other vital work, supporting J-PAL's mission to reduce poverty by ensuring that policy is informed by scientific evidence.
 J-PAL South Asia, which is based at the Institute for Financial Management and Research (IFMR) in India, analyses and disseminates research results and builds partnerships with policymakers to ensure that policy is driven by evidence, and that programs proven effective are scaled up.
Primary Project Description:
Tamil Nadu finds itself at the forefront of a demographic shift; those aged 65 or older are estimated to comprise 22% of the population by 2051, far greater than the projected national average of 12%. This shift presents the government with a number of new challenges, including a higher disease burden, and lower financial and social support for the elderly.
J-PAL is collaborating with the Govt. of Tamil Nadu (GoTN) to create a panel data set of elderly people in Tamil Nadu to understand the current status and challenges faced by the elderly and evaluate interventions to improve the wellbeing of the elderly in the state. The panel survey aims to collect high-quality data across a wide range of outcomes, including physical health, mental health, financial situation and well-being. The data will help the Government of Tamil Nadu understand the needs and challenges faced by a growing elderly population and use that understanding to set priorities and design policies to improve the health and well-being of elderly people. The data will also serve as a unique platform for enabling rigorous (and separately funded) sub-experiments that test the impact of specific interventions designed to help the elderly.
Research Associate Roles and Responsibilities: 
The RA will work closely with academic researchers and other field staff to perform a variety tasks including, but not limited to:
Designing survey questionnaires, conducting qualitative research, running pilot exercises, refining study design and surveying instruments.
Managing teams: Recruit, train, and supervise both field-based and data operations teams consisting of project assistants, field managers, field-based surveyors, data entry operators and other field and office staff.
Overseeing implementation of the evaluation in accordance with the research design, in association with our partner organization.
Maintaining relationships with partner organizations at both headquarters and field levels
Supervising data collection and data-entry, and ensuring data quality and productivity.
Assisting with data cleaning, preliminary data analysis, and preparation of documents and presentations for dissemination ­­­­­
Reporting to PIs on all of the above-mentioned activities.
Maintain compliance with all J-PAL protocols and policies.
Desired Qualifications and Experience:
A Bachelor's / Master's degree in Economics, Statistics, Education or related fields.
Experience living in a developing country is a strong plus.
Excellent management and organizational skills along with strong quantitative skills.
Fluency and excellent communication skills in Tamil, and English.
Flexible, self-motivating, able to manage multiple tasks efficiently, and a team player.
Demonstrated ability to manage high-level relationships with partner organizations.
Knowledge of data analysis in Stata.
Familiarity with impact evaluations and randomized controlled trials, in particular, preferred.
Willingness to live in Chennai and travel extensively to study sites across Tamil Nadu is essential.
We are looking for a commitment period of one and half years for this position.
Note on Work Authorizations: Candidates must have work authorization to work in India. This covers citizens of India, Nepal, or Bhutan, Persons of Indian origin (PIO), and Overseas Citizens of India (OCI).  
How to Apply
Complete the J-PAL/IPA common application. After completing a brief registration, choose the Research job category, then select "Research Associate –The State of Aging- J-PAL South Asia " and include two letters of recommendation, statement of purpose, CV, and transcripts. Note that applications with incomplete submissions will not be considered.
­­­If you do not think your references will be submitted before the application deadline, please submit your application without the recommendation letters. However, please be advised that we will be requiring them should you be invited for an interview.
Short-listed applicants will be asked to complete a written test and may subsequently be called in for an interview.