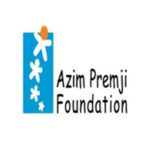 You will work with Government school teachers, helping them build their professional abilities and become better teachers. Our current focus is on Primary School teachers alongside our work with teachers in Upper Primary Schools.
Eligibility
Graduation with minimum 5 years teaching experience OR Postgraduation with a minimum of 2 years teaching experience.
Candidates with substantial on-field experience in education NGOs may also apply
Willingness to travel within the district/state
Selection Process: https://azimpremjifoundation.org/opportunities/selection-process
Test Date & Venue: As far as possible the candidate will be given a choice from the options offered, however, we may need to use discretion due to logistical reasons.
Applicants should choose the nearest test center from their current place of stay