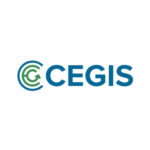 Position Summary 
The Senior Manager, Personnel Management Team will play an important leadership role by converting CEGIS' Theory of Change into practice and will closely work with the Lead, Personnel Management and State Lead, Tamil Nadu. She / he will anchor institutional strengthening and capacity building initiatives with the concerned arm of the Government and training institutions to adopt and implement a competency-driven engagement framework and help them deliver online and blended training modules, creating a continuum of learning opportunities for the public officials in Tamil Nadu.
​Role and Responsibilities 
The Senior Manager, Personnel Management will be responsible to perform a variety of tasks including, but not limited to: 
​General 
Stakeholder management including partnerships with Government, ensuring partner satisfaction across all stakeholders, and supporting high-performing staff.
Delivery on a range of tasks related to learning (online and offline) and needs assessment of the training needs and competencies required by public officials.
Coordinate with specific State Government departments, agencies such as TNUIFSL, TUFIDCO, SIRD, State nodal training agency, funding agencies implementing, and training institutions to identify the required competencies.
Lead efforts to enable government training institutions to embed the curated courses as a part of their regular training offerings.
Track international and national capacity building and institutional strengthening programmes targeting State Government officials to identify convergence and synergies / avoid duplication of efforts in a proactive manner.​
Project Management:
Proactively engage with technical and delivery teams of CEGIS to identify, conceptualise and design projects and implement the same 
Overall quality control of the deliverables originating from internal team members and external teams where supervisory oversight rests with CEGIS
Manage the administrative aspects of the projects such as hiring, procurement, contract management in collaboration with other team members if required
Liaison and manage relationships with other stakeholders i.e., technology partners, training institutes, course developers.
Develop outreach activities such as webinars and workshops. Guide and provide critical inputs to the communications team in developing collaterals (interviews, website, blogs, videos etc.).
Develop compliance reporting as per organisational protocols
Manage relationships with all stakeholders by sharing periodic updates through documents, presentations etc. to client and CEGIS' Leadership Team
Create presentations and other collateral as required.
Research and Strategy
Study and bring in best practices on skills and competency mapping, adult learning, and development, etc.
Conceptualise and perform research and analysis on data gathered during the program, present the outputs of the program in the form of reports, whitepapers, or other collaterals.
Think ahead in conjunction with the vertical and state leads for the planning and prioritising of the various activities and constantly linking them to the broader goals of the program and organisation.
Required Qualifications, Skills and Abilities 
A minimum of 8 years of relevant work experience in one or more of the following areas: Management / strategy consulting or governance / development managing medium sized teams.
Master's degree or equivalent in Economics, Statistics, Mathematics, Public Policy, Engineering, Management, Social Science, Human Resources, or related fields. 
Prior capacity building and / or institutional strengthening experience in the development sector, preferably with governments. 
Demonstrated experience in measuring and evaluating public sector performance, competency mapping, training needs / gap assessment, e-learning and other relevant organisational development practices, and processes.
Project/ program management or implementation roles with governments, multilaterals, and international development institutions.
Experience of working in Tamil Nadu would be preferred.​
Personal Characteristics and Desired Qualities
Proven ability to independently handle multiple diverse assignments simultaneously, successfully complete assigned tasks and meet deadlines while conducting high-quality work.
Ability to work closely with multiple teams at horizontal and vertical levels in a result-oriented manner.
Ability to critically analyze complex issues and break them down into manageable tasks. Being able to guide and challenge the team without compromising on the quality of the work.
Pay attention to details and deliver more than required, thereby transforming a good job to a great job.
Demonstrate ability to work independently and with flexibility given the requirement of long hours of intense work to finish the task at hand.
Ability to work closely with multiple team members in a collaborative manner.
They proactively initiate action when they see a problem, regardless of whether it is "their responsibility" or not.
They proactively seek and give feedback on the tasks handled by the team
They are curious and enthusiastic to learn new skills and subject matters throughout their life.
They recognize that complex problems will need them to research and learn to establish their and the team's credibility with other stakeholders.
They love working with people from very different backgrounds, as that can lead to new ideas, new experiences, and growth opportunities. They are able to analyse strengths and weaknesses of individual team members and are able to galvanise them accordingly.
They are comfortable bringing their whole self to work, given that our work has a significant impact on the society and therefore needs our commitment beyond traditional norms of work hours and defined responsibilities.
They are habitual of proactive reflection and continuous improvement of the impact of their behaviours & actions on their organisation and their people.
Location and Compensation
Location: The role will be based out of Chennai, Tamil Nadu. 
Language Proficiency: Proficiency in Tamil and English is a must. 
Remuneration will be competitive with Indian philanthropy and social sector pay scales and will depend on the candidate's experience levels.