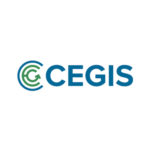 Position Summary
Within CEGIS, Public Revenue/Taxation/Public Finance team's role is to support institutionalization of data driven decision making by setting up the required infrastructure and technical capacity with the relevant line departments. High quality data and insights generated are expected to aid the State in goal setting, progress monitoring and strategic decision making. In addition, as a "sectoral" workstream, specific objectives are furthered by testing and institutionalizing interventions in the form of Micro RCTs with the larger goal of improving tax compliance and augmenting revenues.
Specifically, this will, among other things, entail:
Analyzing past data on tax collections
Examining tax design and tax administration and analysing the possible impact on economic decision making
Designing, implementing, and evaluating interventions (behavioural as well as administrative)
Measuring integrity of administrative data gathered and managed by the state machinery and suggest ways of improving its quality
Conducting high-frequency measurement of outcomes and monitoring (of key programs and schemes) using various tools and techniques
Generating learning notes to document project milestones and lessons for the future, and share generalizable knowledge with the wider team.
The (Senior) Program Associate (PA) will play an important role in contextualizing and executing the CEGIS vision in a select state. The role will work closely with other technical teams project delivery teams in respective States. While currently the team operates out of Delhi, there is the possibility of working with other state governments which may entail regular travel/relocation.
The (Senior) Program Associate will be directly reporting to the Program Manager (PF) in the state.
****
Role and Responsibilities
The key responsibilities of the (Senior) Program Associate include:
Assist in developing technical notes and measurement and analysis protocols for the vertical
Oversee complex data collection and management operations involving multiple rounds of high frequency monitoring
Design and manage other smaller scale interventions and evaluations as per the requirement of the project
Ensure adherence to data quality protocols, including auditing enumerators, monitoring data collection, and conducting data quality audits
Replicate any analysis submitted by external partners to ensure rigor and quality of outputs
Gather administrative data from relevant government line departments, review them using a prescribed template and conduct analysis as required
Manage relationships with senior officials in relevant departments in collaboration with the management team
Keep track of global best practices in taxation and assist in strengthening the team's capacity to adopt those
Develop high quality outputs for dissemination at various forums
Required Qualifications, Skills and Abilities
Education and Experience
Bachelor's degree (Master's degree or equivalent preferred) in economics, public policy, social science or related fields from a reputed institution
0 to 3 years work experience in India with a research organization (research agency/ think-tank (government or private sector) preferred
Experience with data cleaning and analysis of large and complex data sets and econometric analysis
Knowledge of STATA or R (strongly preferred) or any other data analysis software preferred
Experience in client servicing/government projects would be preferred
Knowledge of public finance/indirect taxation would be a plus
Understanding of experimental and non-experimental research methods
Personal Characteristics and Desired Qualities
Excellent problem-solving and strategic thinking skills, strong research aptitude ability to analyse complex quantitative and qualitative data and formulate solutions
Fluency in English and excellent writing and communication skills (ability to communicate complex ideas in a meaningful way and across different audiences) within and outside the organization
Strong planning and organizational skills, and an ability to be able to set priorities, plan timelines and meet deadlines
Ability to think creatively, willing to take risks to experiment with new ideas and the ability to turn ideas into action
High ability to collaborate and actively listen to others, understanding and valuing others' views
Demonstrated ability to manage high-level relationships with partner organizations
Operating style suited to working independently and in a small-organization setting, where teamwork and resourcefulness are highly valued
Location and Compensation
This role will be based out of Chennai with the possibility of regular travel.
Remuneration will be competitive with Indian philanthropy and social sector pay scales and will depend on the candidate's experience levels.