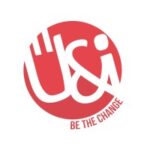 Children are often called tomorrow's leaders; we believe they are today's trailblazers!
Are you passionate about nurturing conscientious, entrepreneurially-inclined students at schools around the country? Join us as we build immersive curricula, facilitate experiential learning and build partnerships with schools.
Responsibilities-
Facilitate School Workshops – Bringing enthusiasm and intentionality to our school engagements is an essential component of your responsibilities. You will be responsible for delivering a social awareness and action curriculum, ensuring constructive feedback loops and for ensuring the development of each student.
Communication and Coordination – You will be responsible for communicating and coordinating with various stakeholders, including schools and facilitators. Confidence and clarity of thought may be helpful!
Feedback – Your ability to provide insightful feedback on the efficacy of the classes your run is essential to the continued improvement of the program.
Must Haves-
Lead/handle interactive sessions with school children, armed with a Power-Point presentation that uses a minimum of 5 colors. JK.
Experience in engaging children across ages and socio-economic backgrounds is the secret of your energy. Like Boost.
Event management skills, coupled with the ability to engage larger groups is part and parcel of your skillset.
Must be based in Bengaluru, with a willingness to commute to various schools around the city, maintaining the professional standards expected at such institutions.
Crazy good communication skills.
Proficiency in building presentations, creating collaterals such as posters etc.
Effective under pressure (like 007 or Evelyn Salt; you get the idea), goal oriented and proactive.
Ability to work with a team of committed individuals.
This form will take 20 minutes for you to fill and submit, so make you sure grab something to drink, you are seated comfortably and most importantly Not in a Hurry!
Why is it long you ask?
Good question, We'd Love to know the fun side of you before we get in touch with you with our Capes on.