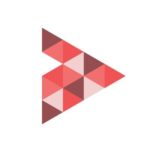 About us
GiveIndia exists to alleviate poverty by enabling the world to give. Established in 2000, it is the largest and the most trusted giving platform in India. It enables individuals and organisations to raise and donate funds conveniently to any cause they care about, with offerings including crowdfunding, corporate giving, cause marketing, and philanthropy consulting. GiveIndia's community of 2M+ donors and 250+ partners have supported 2,500+ verified nonprofits, serving 15M+ people across the country.
We are an extremely rare workplace that brings a fast-paced, high-growth start-up work culture, together with a compassion-driven high-impact work environment.
Our Values :
integrity in everything we do | empathy towards all | serve with passion | focused on scale
Job Description
About Institutional Giving Practice
Institutional Giving Practice enables CSR, Foundation and HNI funds to be utilized in a more efficient and effective way, while bringing a consistent, compliant and convenient experience to the donors. The Practice also helps clients manage their End-to-End CSR requirements as required.
Responsibilities
Own the CSR function responsibilities for a large client (HQ Mumbai)
Own the entire design, approval and implementation process of all CSR projects
Manage team or individuals in managing stakeholders in multiple functions at client along the CSR value chain
Drive employee engagement across client organization including identifying and executing projects to improve CSR visibility
Ensure on-time and on-budget delivery of project as per defined service level agreements
Ensure weekly updates on program status through visual dashboards
Identify risks and opportunities across projects with a keen eye to develop mitigation strategies
Highlight the work being done in CSR space internally among client employees and also externally, thus making the client "partner of choice" with NGOs and stakeholders
Experience:
10+ years of experience in CSR including line management and delivery of pan-India projects
Experience in Project management and stakeholder management
Culture Fit
 You are a leader that can manage requirements across multiple functions
You can interact with the highest level of management at a large organization
You're a target-driven, hungry, ambitious, high-performer, with a history of consistently exceeding expectations and steep career growth curve
You work best in an entrepreneurial setup, take complete responsibility for outcomes and have a strong desire to make a difference
You are comfortable with non-profit sector remuneration
You are flexible to put in long hours and travel for project related activities
You bring strong planning, structured thinking and stakeholder management skills
You have expert level comfort with data analysis, data visualization, project management and presentation tools
 Skills
 Proven ability to lead and collaborate across teams and manage direct reports
Design and manage dashboards and MS Office and Google tools
Excellent inter-personal skills to interact across multiple departments at a large organization
Proven skills in input, output and outcome reporting
Job Location: Base location Mumbai . Travel to project sites will be as required on need basis