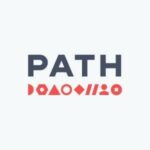 Working Title: State Technical Officer – Urban Health
Internal Title: IN Program Officer II
Location: Dehradun – Uttarakhand
Division: South Asia Hub
Reports to: Lead – Health Systems – South Asia
PATH is a global nonprofit dedicated to achieving health equity. With more than 40 years of experience forging multisector partnerships, and with expertise in science, economics, technology, advocacy, and dozens of other specialties, PATH develops and scales up innovative solutions to the world's most pressing health challenges.
About the project
The urban population in India is growing rapidly, and by 2050 it will reach 877 million—almost two-thirds of India's population. Contrary to the popular notion of easier access to healthcare in urban areas, the health indicators of urban poor are often comparable or worse than their rural counterparts – including immunization, cancer screening, out-of-pocket expenses, etc. While the urban poor are highly susceptible to infectious disease, they also bear the burden of non-communicable diseases due to their dietary practices.
To address this widening gap, the government has launched several programs for strengthening primary health care services in Urban India – National Urban Health Mission, National Health Policy (2017), and Fifteenth Finance Commission (XV FC). Despite these efforts, there is a need to draw policy and investment focus as well ensure implementation of national programs in the Urban Primary Health Care landscape.
PATH is providing Technical Assistance to states for improving access to primary health care services in select urban geographies. Under this goal, PATH will support the selected urban geographies with the following:
Enhance the accessibility of primary health care services through Technical Assistance for implementation of National Urban Health programs and Quality Standards in Health and Wellness Centers.
Strengthened capacity, efficiency, and resilience of the health systems.
Catalyze community engagement for healthcare systems.
About the position
PATH is seeking a State Technical Officer – Urban Health, for leading the Urban Health program in select States. Key responsibilities include leading the Technical Assistance support to the State as well as State-level liaising for the program.
Responsibilities:
Represent PATH at state-level and engage with state officials on a day-to-day basis.
Conceptualize and provide technical assistance to the state for rollout of key Government Urban Health Programs as well as project activities in healthcare facilities across the state.
Conceptualize and provide technical assistance to the state for strengthening health system capacity and improve community engagement for health systems across the state.
Work closely with state government counterparts to develop, implement monitor project activities including roadmaps, work-plans, activities, reports.
Lead a team of 3-5 members to conduct technical assistance activities for urban health setup across the state and ensure proper implementation coordination at state, city, district level, and facility level.
Identify and pursue opportunities on an on-going basis in the state for improving access to primary health care.
Identify and lead partnerships with other development partners at the state for improving access to urban primary health care.
Gather and analyze evidence from field review visits from different citiesss/districts to inform projects and government policy to advocate appropriate changes with state governments.
Undertake progress monitoring through frequent interactions with state teams through structured field visits and use of online platforms.
Enable recommendations to donors, government, and other stakeholders as part of the project.
Ensure sustainability of project interventions at the state beyond project duration.
Undertake other tasks which may be assigned from time to time by the Lead – Health Systems.
Work closely with other government organizations in the state and other stakeholders as required.
Required Experience 
Recognized public health leader in the state with experience of leading public health program.
MBA/MPH/MHA from a reputed university or Higher-level qualification, preferably in public health or in another relevant field such as medicine.
Advanced training in Medicine (MBBS/ AYUSH) preferable with an essential training in public health.
7-10 years of progressively responsible leadership roles in the design and/or delivery of public health programs and research with a preference for experience in working on Primary Health Care Programs in India.
3-5 years' experience of leading program operations in the state.
Experience of managing a team of 5-10 members for conducting team operations.
Work with a high degree of autonomy and independence in line with project goals and objectives.
The candidate must be a self-starter and committed to performing their duties with minimal direct and day-to-day supervision.
Work creatively and analytically in a problem-solving environment demonstrating teamwork, innovation, and report on project success criteria results, metrics.
Manage and coordinate diverse tasks and facilitate relationships among multiple stakeholders.
Undertake other assignments, which may be assigned from time to time.
Computer proficiency with high level of familiarity with commonly used packages like MS Word, Excel, Power Point, Outlook & Web surfing to search relevant data & documents.
Fluency in English and ability to converse in local language.
Excellent written and oral communications skills.
Available to travel at state and district level up to 50 percent.
Skills/ Abilities
Demonstrated ability to provide strategic and operational leadership to projects and teams.
Demonstrated ability to work effectively in a collaborative/ matrix organizational structure.
Demonstrated ability to work in a multi-site team-based organizational structure, including partners and other collaborators.
Ability to work with people with divergent points of view and to respectfully navigate differences.
Demonstrated ability to work with partners to achieve results.
Demonstrated ability to engage with donors, partners, communities and National and State Governments.
Experience with major donors, INGOs in the health sector and Ministries of Health, government is preferable.
Demonstrated ability to develop and execute business strategies, achieving goals through market focus, innovative approaches, and entrepreneurial spirit while bearing in mind calculated risks.
Excellent written and verbal communication and negotiation skills, with the ability to persuade and influence others.
Must have legal authorization to work in India.
PATH is dedicated to building an inclusive workforce where diversity is valued.
PATH is an equal opportunity employer. Every qualified applicant will be considered for employment. PATH does not discriminate based on race, color, religion, gender, gender identity or orientation, genetic information, age, national origin, marital status, disability status, political ideology, military or protected veteran status, or any other characteristic protected by applicable federal, state, or local law.
*PATH has become aware of scams involving false job offers. *
Please advise:
PATH will never ask for a fee during any stage of the recruitment process.
All active jobs are advertised directly on our career page.
Official PATH emails will always arrive from a @path.org address or @silkroad.com address.
Please report any suspicious communications to careersitehelp@path.org