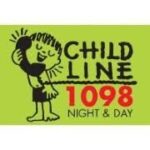 Designation: Technical Coordinator
Location: Delhi/Mumbai
Term: Contractual up to March 2023, with the possibility of extension.
How to apply:
Candidates interested in the position are requested to email their application and updated CV to careers@childlineindia.org.in along with the name of the position clearly mentioned in the subject line.
About CHILDLINE India Foundation:
CHILDLINE 1098 is a phone number that spells hope for millions of children across India. It is a 24×7 free, emergency phone service for children in need of aid and assistance. We not only respond to the emergency needs of children, but also link them to relevant services for their long-term care and rehabilitation. We have, till date, fielded over 90 million calls, and connected to nearly three million children across the nation offering them care and protection.
CHILDLINE India Foundation (CIF) is the nodal agency appointed by the Union Ministry of Women and Child Development for setting up, managing and monitoring the CHILDLINE 1098 service across. CIF is the sole agency/body responsible for establishing the CHILDLINE service across the country, monitoring service delivery and finance, training, research and documentation, creating awareness, advocacy as well as resource generation for the service.
The calls that CHILDLINE receives serve as a record of the experiences that children across the country face and throw light on the functioning and resulting gaps in the existing child protection practice. Given the year-on-year increase in calls to CHILDLINE and the expansion of CHILDLINE services, it was evident that CIF needed to link insights from the ground into programme design, and so came about the CHILDLINE Knowledge Hub (CKH).
The CHILDLINE Knowledge Hub (CKH), set up in September 2016, aims to strengthen CIF's understanding of the existing protection needs of children through action research and analytics, by building capacities (knowledge and skills regarding protocols, laws and legislations being followed during interventions), and integrating the programme with the overall Child Protection Services structure. It plans and rolls out key policy advocacy initiatives for CHILDLINE under CIF's Regional Resource Centres and has three primary functions – Capacity Building, Research and Policy Advocacy. Since 2018, CIF has been partnering with UNICEF to strengthen CHILDLINE 1098 through the CKH.
Job Description:
The incumbent will report to the CKH Manager and will work with CHILDLINE India Foundation to support the work of the CHILDLINE Knowledge Hub.
The key responsibilities of Technical Coordinator would include, but are not limited to:
Managing tech solutions such as Case Reporting System, Child Protection Concerns Map, Learning
Management System, digitisation of training modules, etc in collaboration with external technical agencies
Liaising with technical partners onboarded for development of tech – providing clarification on requirements and functionality, providing inputs for development, participating in testing, etc
Providing inputs for maintaining and upgrading existing tech solutions, and for developing new solutions
Building staff capacity through training and technical assistance on using digital platforms and tech solutions
Supporting the CKH team with scheduling for virtual training rollout, data collection using digital tools, etc
Supporting the requirements for additional technical asks that may come up in the year
Studying technology requirements for CIF and providing inputs to integrate the same
Qualification and Competencies:
B Tech/BE/BCA in Computer Science or equivalent
At least 3 to 4 years of professional experience working in the development sector; experience of working in the child rights space is a bonus
Sound knowledge of ETL, load balancing and deployment, data base management systems, React, PHP framework and WordPress
Strong skills in using Excel and SQL queries.
Strong computer skills, with knowledge of Google Suite and Microsoft Office
Knowledge of programming and Illustrator/Photoshop/other design software is a plus
Good understanding of how technology can be integrated into CIF systems to build overall efficiency of the organisation
Strong project management skills with an ability to communicate status, progress and constraints with all stakeholders
Excellent analytical skills combined with a proactive, energetic approach to problem solving
Good written and verbal communication skills in English, and 1 or 2 other regional languages,
with strong attention to detail
Outstanding organisational and time-management skills
Team player
Ability to work flexibly on own initiative or as part of a team