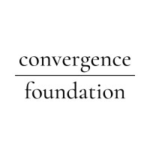 About Accelerate Indian Philanthropy
AIP aims to be India's leading organization for spurring private philanthropy to meet India's  development challenges. India has seen a rapid rise in average wealth over the last decade. In  fact, we are going through a transition similar to the United States in the late 19th/early 20th  century which saw tremendous wealth creation. But individual philanthropic giving lags far  behind in comparison. The majority of philanthropists still face significant headwinds when  giving strategically, such as giving towards the end of their life, giving being a small portion of  their total wealth, and difficulty in finding trusted philanthropic advisors to help them navigate  sectors and organizations. AIP will work with philanthropists in India and with Indian diaspora  to give more, give sooner, and give better. We aim to build an organization that fundamentally  transforms the individual giving landscape in India and contributes to socio-economic  development at a large scale.
About the AIP Internship Program
The AIP Internship Program is a 4 to 8-week long internship program for students who want to acquire work experience and kick-start their careers in the social sector. In this immersive program, you'll get a chance to work on a specific developmental challenge while receiving world-class training, career development, mentorship, and the opportunity to meet awesome people.
We are looking for dynamic and energetic interns who are eager to start their career journey in the development sector by working at one of our foundations in a cross-functional role. You will be working closely with our team to conduct research, capture data, design and implement programs, come up with innovative solutions, and make presentations to senior leaders.
To be successful as an intern, you should be willing to roll up your sleeves and get the job done, have a learning mindset, and be enthusiastic about the job. You will be involved in current and upcoming projects, which will involve undertaking functions such as project design and implementation, policy and research, and data collection and synthesis.
If you are excited by:
Problem-solving in some of the most complex areas in the social sector
A rich, diverse and challenging work environment
Performing research and analysis in support of operations
Full responsibility of a purposeful project in a specific team and function
Presenting your work to a range of audiences and receiving evaluation and feedback at the end of your stint
Taking on diverse operational tasks to ensure organisational success
…join us to start your career and be a part of the AIP Internship Program!
Who we are looking for:
A final year, or recently graduated, undergraduate/ graduate
Excellent verbal and written communication skills
Ability to take initiative, develop solutions quickly and effectively, and multitask
Broad and strategic mindset and creative aptitude
Ability to adapt and exhibit confidence in a highly evolving, agile, and fast paced work environment