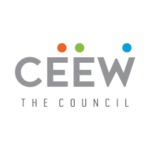 Website CEEW - Council on Energy, Environment and Water
Terms of Reference
At CEEW, we are deliberate about what we stand for (and what we don't stand for!) as an employer. So, if the below description strikes a chord, we would love to hear from you!
At CEEW, we build careers in public policy
We offer strong visionary leadership – with emphasis on research and impact at scale
We actively promote leadership by initiative
We celebrate talent and ambition
You will be surrounded by smart people who will challenge you and help you grow
You will learn faster than your peers in other organization's
Curiosity and irreverence as well as responsibility come together at CEEW
You will get best-in-market remuneration
We provide a safe space for all
At CEEW, your life is your example for others
So, if the below description strikes a chord, we would love to hear from you!
Designation offered
Communications Intern (Digital Media)
Reporting to
Communications Associate
Duration
Three months (extendable basis mutual agreement)
Purpose
Support the Outreach team on a range of communication activities including handling of digital media, developing a social media strategy, researching digital media trends and developing communication material.
An ideal candidate should possess excellent storytelling and designing skills, knowledge of digital media, ability to liaison with third-party vendors, and good writing skills. The candidate should be solution-oriented, detail-oriented and committed to adhering to timelines.
In addition to the duties and responsibilities below, the individual should be prepared, as and when necessary, to take on additional responsibilities.
Responsibilities
Support the Communications Associate in the day-to-day handling of digital media, including social media platforms and the website of CEEW.
Research digital media trends across platforms (Twitter, LinkedIn, Facebook, explore potential of Instagram and other upcoming platforms) and develop a social media strategy.
Designing creatives for social media and other communications material (using online design tools such as Canva) with guidance from the Communications Associate.
Assist the Communications Associate in developing newsletters.
Coordinate with third-party vendors (designers, printers, photographer/videographer) to ensure that collaterals are delivered as per timelines.
Brainstorm with the team on creative engagement ideas for digital media and work towards executing these.
Provide on-ground support for CEEW events.
Support the Communications Associate in other tasks as and when required.
Selection Criteria
Education
Qualifications: Master's/Bachelor's degree in communications, journalism, design or any related fields preferred.
Knowledge of/experience in digital communications.
Knowledge of design tools
Work experience and other skills
0-1 years' experience in digital media management or a similar role
Excellent communication skills
Excellent eye for detail
Excellent grasp of English language
Excellent project management skills
Ability to meet deadlines and work under pressure
Ability to communicate and collaborate effectively
If you are a highly motivated individual with an appetite for storytelling, we would like to speak to you. If you are a willing learner who can excel in effective communication of not-so-simple ideas, we would consider hiring you.
Application Process
CEEW operates in a dynamic environment and the candidate will be required to show flexibility in undertaking a variety of tasks. CEEW is an equal opportunity employer. Female candidates are encouraged to apply.   Applications will be reviewed on a rolling basis. Only shortlisted candidates will be contacted. We appreciate your interest.