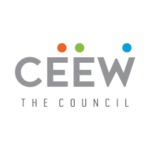 Website CEEW - Council on Energy, Environment and Water
Terms of reference 
At CEEW, we are deliberate about what we stand for (and what we don't stand for!) as an employer. So, if the below description strikes a chord, we would love to hear from you!
At CEEW, we build careers in public policy
●  We offer strong visionary leadership – with emphasis on research and impact at scale
●  We actively promote leadership by initiative
●  We celebrate talent and ambition
●  You will be surrounded by smart people who will challenge you and help you grow
●  You will learn faster than your peers in other organisations
●  Curiosity and irreverence, as well as responsibility, come together at CEEW
●  You will get above-market remuneration
●  We provide a safe space for all
●  At CEEW, your life is your example for others
Designation offered
Research Intern  
(01 for each state: Assam, Jharkhand, Maharashtra, Telangana, Uttar Pradesh, Uttarakhand)
Team/ Focus area
Air Quality/ Energy Access
Location
New Delhi with extensive field work
Reporting to
Programme Associate
Duration
2/3 months (depending on course curriculum of the academic institution)
Purpose
CEEW seeks to hire a Research Intern to support its research programme on cooking energy transition under the Energy Access team. The programme is on a mission to support universal transition of Indian households to clean cooking energy fuels, with the objective of mitigating the adverse implications of solid fuel use on human and environmental health. The Council's past work on energy access clearly lays out a key task in transitioning towards sustainable adoption of LPG is to improve its availability to all the households particularly those in the rural and difficult areas. 
The cooking energy transition programme would focus on understanding the on-ground challenges faced by the LPG distributors affecting last-mile delivery of LPG refills in India. The key research questions around distributor's business viability, consumer service levels, and drivers of fuel choice will be addressed via both exploratory and confirmatory research.
Indicative research questions:
What are the different factors that affect LPG distributors' business viability and their ability to provide doorstep delivery to the LPG consumers? How do these factors vary for different types of LPG distributors located in different regions (e.g. urban vs. rural, plains vs. hill, etc.)?
What has been the impact of refill price change in recent years on LPG refills sales for different types of distributors and how does it vary from one place to the other? 
Is there a scope to optimise the LPG distribution system (and, LPG supply chain, in general) to ensure reduced delivery costs for the LPG distributors and improved service delivery for the LPG consumers?
Job duties and accountabilities
Primary responsibilities
•   Conduct qualitative semi-structured interviews and group discussions with LPG distributors, consumers using solid fuels, and other key stakeholders in line with planned research activities
•   Undertake transcription and text analysis using open source software, when applicable
•   Perform analysis of survey data in R platform, when applicable
•   Travel to field sites, whenever necessary, to conduct fieldwork including focus group discussions, interviews, meetings, training or gather primary information
•   Support team members for important meetings and sessions, prepare notes, and conduct follow-ups, as required
Selection Criteria
Qualification
Enrolled in Master's/ PhD degree in public policy, social sciences, rural development, or, other relevant disciplines
Qualitative research skills including text/ data analysis using open source software, when applicable
Work experience
0-3 years of relevant research experience
Key skills
●  The candidate should be willing to extensively travel
●  Good written and oral communication skills; Good report writing skills
●  Strong networking and interpersonal skills
●  Proficiency in English and conversant in language(s) in any of the following states: Assam (Assamese), Jharkhand (Hindi), Maharashtra (Marathi), Telangana (Telegu), Uttar Pradesh (Hindi), Uttarakhand (Hindi)
●  A fair understanding of LPG ecosystem in India
●  Ability to work with diverse stakeholders from private entrepreneurs to public sector unit officials
CEEW operates in a dynamic environment and the candidate will be required to show flexibility in undertaking a variety of tasks.
Compensation
Rs. 15,000 per month plus field expenses (travel, lodging, boarding) on actuals as per CEEW rules (no reimbursement for expenses in Delhi)
Application Process
CEEW is an equal opportunity employer and the selection process does not discriminate on the basis of age, gender, caste, ethnicity, religion, or sexuality. Female candidates are encouraged to apply.
Applications will be reviewed on a rolling basis. Interested applicants are advised to apply at the earliest possible.
Only shortlisted candidates will be notified by us. We appreciate your interest.