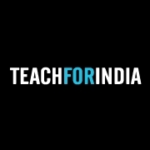 Working at Teach For India
Teach For India is on a journey to reach an India free of poverty and filled with love by ending educational inequity in our country. Twelve years into our journey we are a movement of 3800 Alumni working at all levels of the education system, who are reaching 1 in 10 children across the country. These Alumni have graduated from our two-year Fellowship Program where they taught in under-resourced classrooms to put 32,000 low-income children on a different life path. Today, we have 970 Fellows and are the largest pipeline of driven, skilled talent into the educational ecosystem in India.
In 2022, we embark on Phase 4, our fourth strategic phase. We have a bold and ambitious ten-year journey ahead of us that aims to grow 50,000 leaders, who will work collectively, and with love, to transform the lives of 1 in 10 low-income children in our regions, through an education that unleashes the potential of self, others and India. In this decade, five key priorities will lead us to this vision.
Strengthen our core Fellowship to build strong teacher leaders who provide an excellent and equitable education to our children and continue to do so beyond the Fellowship
Scale our impact by strategically introducing additional Fellowships as alternative pathways for leadership development
Match the Alumni of our programs at an intersection of their interests and the needs of the system and our children
Advocate for key issues that impact educational equity, and engage 3.5% of the population in the movement for educational equity
Act collectively with our Alumni to learn about and address key issues in our regions.
Our work will only be completed when we have built a movement of leaders that is large enough to ensure that every child in India attains an excellent education.
We pride ourselves as being a passionate, idealistic, mission-driven team of individuals. We're committed to learning and excellence in our roles, and to being deeply rooted in our core values.
What Teach For India Can Offer You
The opportunity to be part of one of the most established and visionary movements in the education sector in India which is at a pivotal point in terms of expanding its scale and outreach across the nation and working with changemakers across the country.
A challenging yet flexible workplace in which every individual employee's Staff journey is tracked for excellence and leadership development.
A work environment in which employees' holistic well-being is a core priority, enabling people to be their best selves.
Access to connections and resources from the global Teach For All network that includes partner organizations spanning 50+ countries across 6 continents.
Remuneration that is competitive within the top quartile of the Indian NGO pay scales, and a benefits package that includes extensive medical insurance and maternity coverage for both parents.
Position Summary
Reporting to: Manager, Programs Firki
The Course Designer will work on end to end development of a course on the Firki Teacher Education Portal. Having an understanding of the current state of schooling in India and Teacher Education would be an added benefit in performing the role effectively. A commitment to get into the shoes of the user and the ability to create well-written content, which is also relevant, and easy-to-consume is required for the role. The role also includes being part of other team projects and working on their implementation.
Primary responsibilities include but are not limited to:
Content Creation and user engagement (70%)
Design and create compelling courses aimed to aid K-12 government and affordable private school teachers
Re-create the content meant for offline instruction into engaging material for online learning
Adapt and distill the content to create relevant and easy-to-understand course material for the core user groups on Firki
Explore and learn different features available on 'articulate storyline 3' and use them in designing courses
Partner with teacher educators from leading teacher education institutions in India to create content on the portal
Deliver individual or group instruction to users or make arrangements for instruction with various network partners
Give feedback to courses designed by others 
Facilitate online learning spaces through courses and online discussions.
Plan and execute course based webinars 
Run continuous tests with relevant user groups, collect feedback and implement the feedback in the design of the course
Team project support (30%)
Contribute to team projects as and when needed
Work on research and/or implementation of team projects
Represent the product and the Firki team at meetings, webinars, and conferences
Collaborate with other departments at Teach For India as and when needed
Be part of team calls and course design team calls 
Minimum Qualifications, Experiences and Expectations
Undergraduate degree in any discipline and a minimum 2 years of teaching experience
Exceptional written and oral communication skills in English
Proficiency in using Microsoft Office and Google Suite
Understanding of curriculums, trainings and assessments
Being open to feedback and have an open mind set to implement the feedback received
Experience working in a deadline-oriented, target-driven environment with respect for process and professionalism
Self-accountability in terms of work, project deadlines, and professional expectations.
Preferred Qualifications, Experiences and Expectations
Previous experience with a Learning Management System (LMS) or other online learning tools 
Additional 1 year of supporting teachers and schools towards teaching and learning practices is preferred
Strong people and partnership management skills, so as to effectively oversee partnerships with diverse stakeholders
Proficiency in using data to drive decisions